Happy Valentine's Day! While everyone is discussing ways to show love for their friends, families and significant others. We are going to give you 14 ways to express love for your job.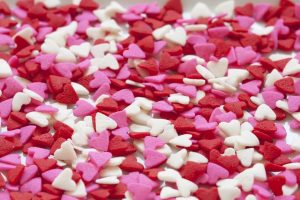 1. Learn about Your Coworkers
Instead of always covering the same topics like weather and sports, take time to learn about your coworkers' hobbies and interests outside of work.
2. Food
Show your workplace or department some love by stopping for bagels or donuts. Even better, if you like to bake, your coworkers will appreciate some homemade baked goods.
3. Referrals
A company's best new hires are usually referred to the organization by its current employees. Do you have a friend who is looking for a change? Refer them to your company.
4. Participate
Does your office have holiday parties, happy hours, or birthday celebrations? If so, show appreciation to your workplace and coworkers by participating as often as possible.
5. Decorate
Add your personal style to your workspace. This helps to both make you comfortable and spark conversation.
6. Say Thank You
A simple 'thank you' can go a long way. Whether it is an email, Post-It, or even a more elaborate card, be sure to say 'thank you' to those coworkers who choose to help you out during the workday.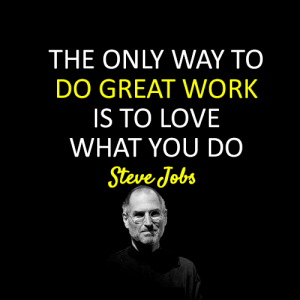 7. Mentor
Take time to share your knowledge with those around you. There is nothing more valuable to a new employee than a trustworthy mentor.
8. Volunteer
Does your workplace sponsor volunteer activities? If so, volunteering is a great way to help your community, while showing appreciation for your workplace.
9. Give Compliments
If you like a coworker's outfit, tell him or her! Do you like something management has changed, let them know! Compliments can spark conversation and help create a cohesive environment.
10. Be Optimistic
Even if you do not LOVE something about your job, don't be negative about it. Optimism and critical thinking will help solve problems in the office.
11. Collaborate
Teamwork is something we all get tired of hearing at work. However, collaboration is one of the best ways to show love for your job.
12. Gratitude Board
Inspire your company or department to create a gratitude board. A gratitude board is a space where everyone can participate in leaving notes of gratitude for the office, management, coworkers, or customers.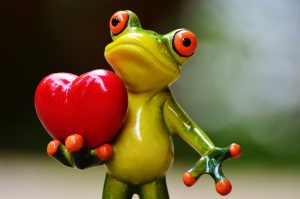 13. Be Present
Some days you may be just going through the motions at work. Make it a point to be present throughout the day. You will do a better job if you are sure to stay mindful.

14. Be Genuine
No matter the way you choose to show love and gratitude at your job, be sure that it is genuinely how you feel.
Do you have any other ways to show love for your job this Valentine's Day? Leave them in the comments below!
Tweet