As you might have gathered by now, we love ourselves a company outing here at ABG Capital! Our first quarter tradition for the past several years has been to reserve a few lanes at Latitude 360 Pittsburgh and have a bowling party.
Before I tell you all about how much fun we had, check out our new company shirts that the fine folks at Commonwealth Press made for us!
Whenever we head out for a company event, we like to wear our company jerseys. Like a group of little kids on a school field trip, it makes it easy to keep track of our team members. It's also a fun way to show our ABG Capital pride!
Latitude 360 has 20 lanes of luxury bowling available for individual or group play, walk-ins and private parties. When you reserve a private party, you can choose to have a buffet of yummy finger foods and heavy hors d'oeuvres set out for your guests to enjoy.
This year, we asked that one of the friendly staff members lead us in some Team Building Activities that turned out to be a lot of fun!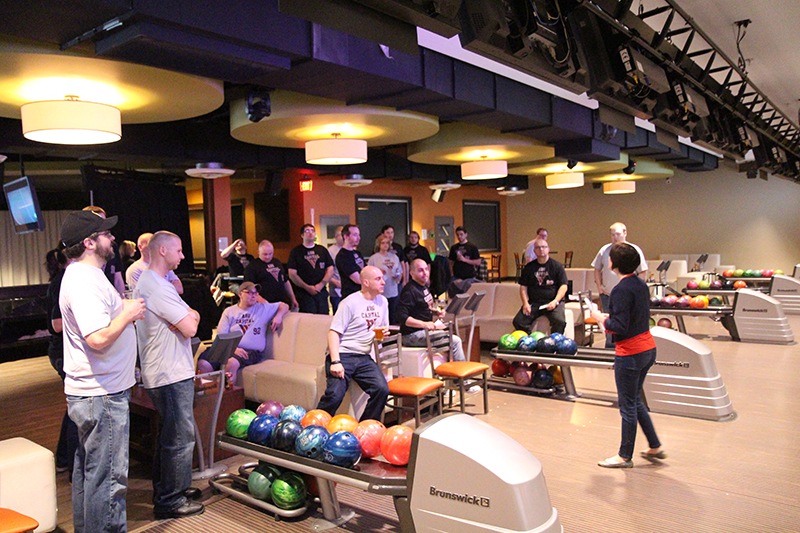 We bowled "Granny Style"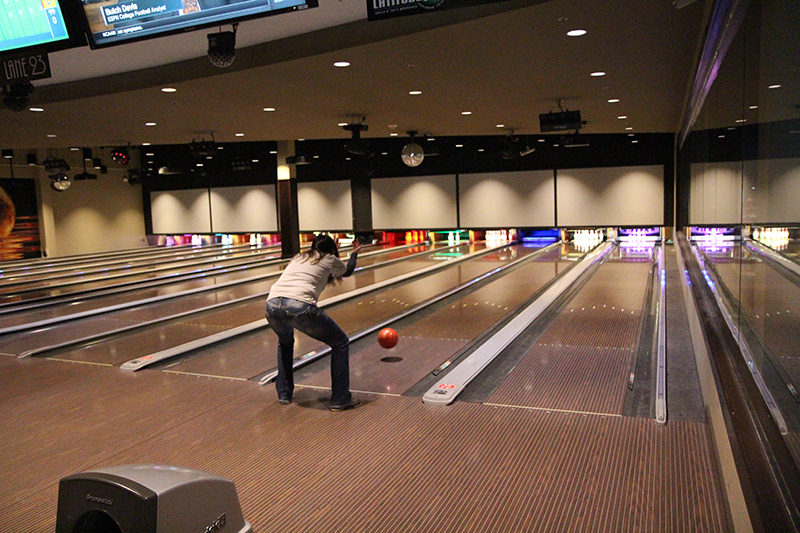 Sitting in chairs,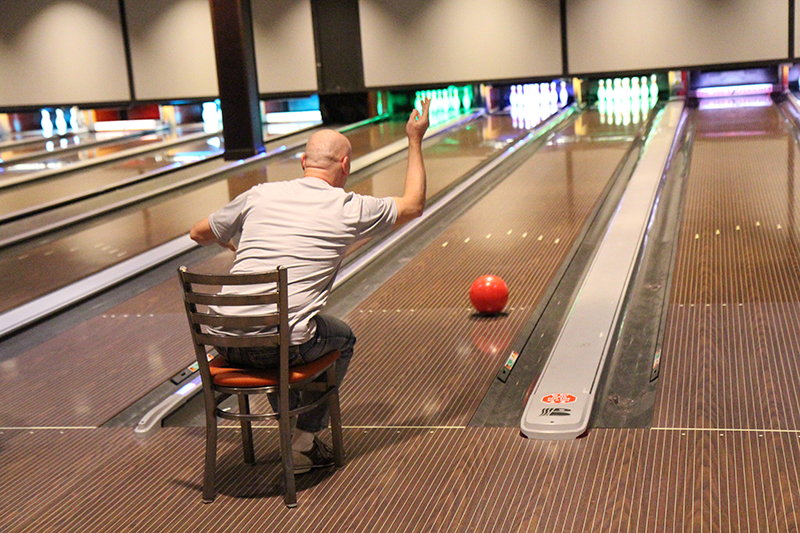 With our non-dominant hands (right-handers bowled left/left-handers bowled right), and even had two people stand together to form leg-tunnels that we had to bowl through. Easy there, Josh!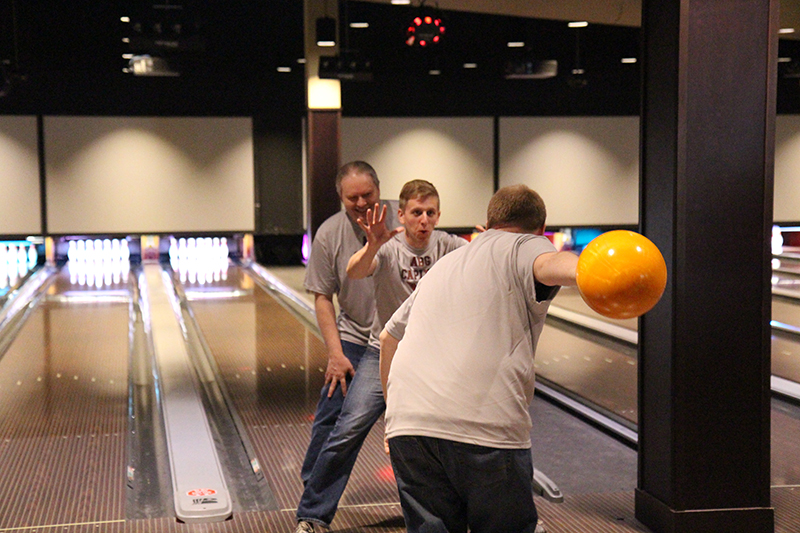 This has turned into one of our favorite events and we made sure to note who would be receiving this year's King Pin and Gutterball Guru Awards at our end-of-year awards ceremony during our company holiday party. You might have remembered reading about last year's recipients in our Holiday Celebrations post!
Here are a few more pics from our event.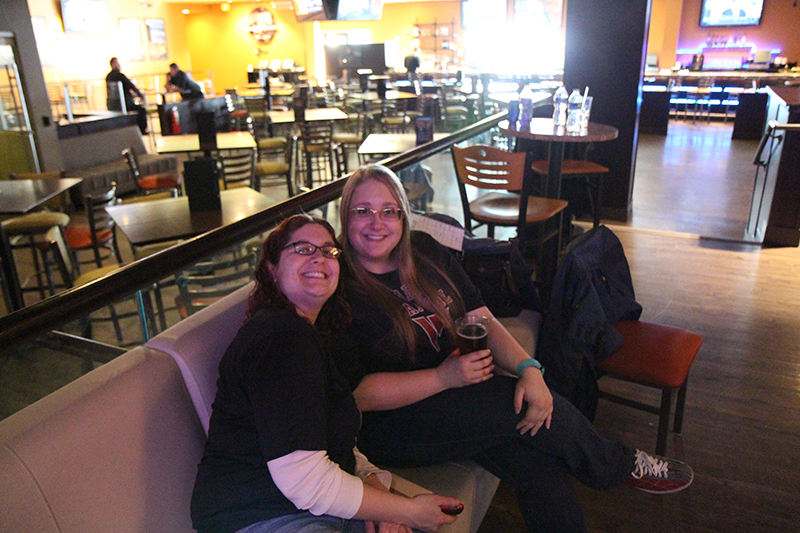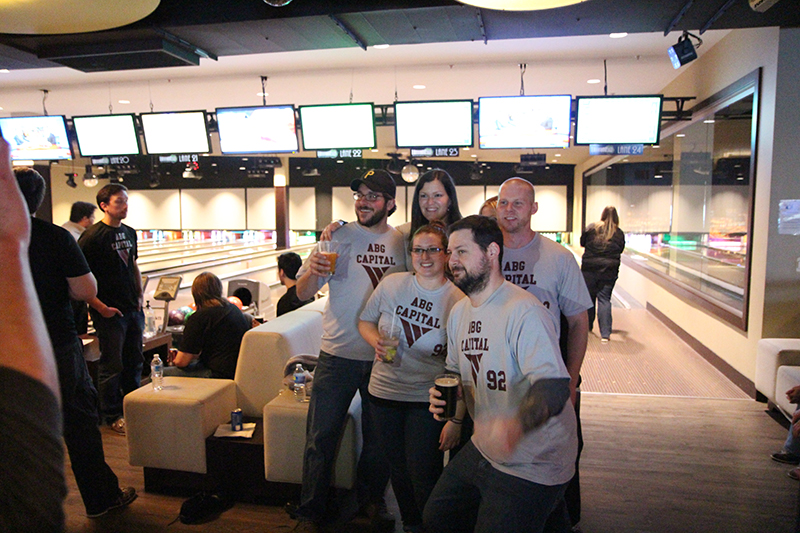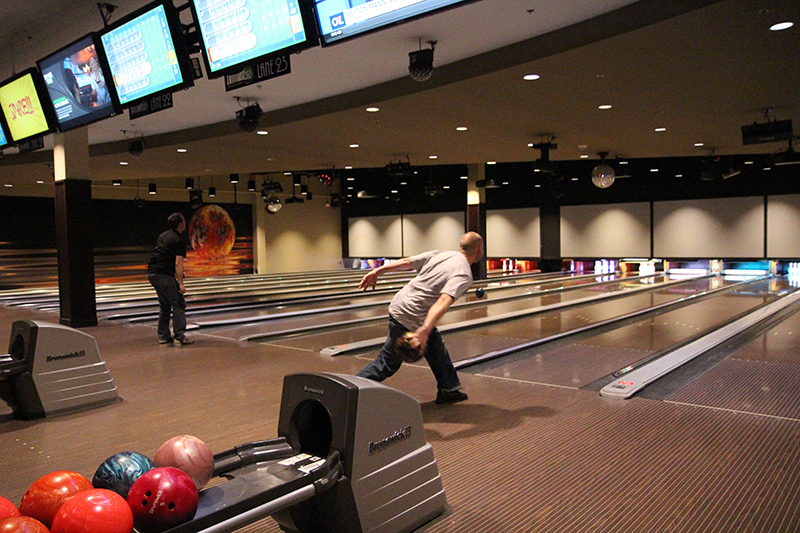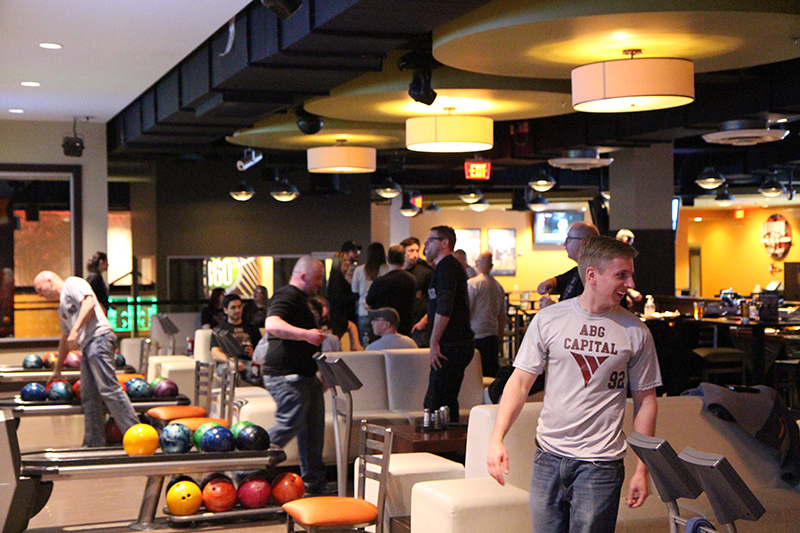 We fiercely believe in holding these group outings for several reasons. First and foremost, it is a way of thanking our employees for the hard work they put in each and every day. It also helps to encourage creativity by taking our staff members out of their typical environments and giving them out-of-the-ordinary experiences. Spending time together like this allows people to socialize and get to know coworkers that they don't interact with on a daily basis even though we all work in the same office.
We also know that team building activities such as this one can increase employee motivation. By showing that we are committed to hosting these activities, it drives home the idea that our company values its staff members. When employees take part in these activities, it boosts morale, which boosts motivation.
What sort of team-building events does your company have scheduled this year? Everything from a short game-session during a lunch break to a weekend retreat can help your staff members gain important collaborative skills and develop trust in each other and in each other's abilities. We are already planning our Volleyball Tournament for the second quarter and we can't wait to share those pictures with you!
Tweet