At ABG Capital, there is a short list of what we take very seriously amidst our ping pong, arcade machine, and scotch cart breaks. Near the top of that list is the Health and Wellness of our team. We are always looking for new ways to increase our staff members' access to healthy choices around the office. We play quarterly sporting events, serve healthy lunches, publish a Weekly Wellness E-blast and encourage the whole office to take a daily break at 2:00 p.m. to get outside and get some fresh air.
Our latest team-building, fitness-promoting wellness event was a company 5k Fun Run/Walk on the Montour Trail! The Montour Trail is a recreational rail-trail near Pittsburgh, PA. With new sections added each year, it will eventually extend 46 miles from Moon Township near Coraopolis to Clairton. The Montour Trail Council, a non-profit all-volunteer group, builds, operates and maintains the trail. The trail connects to the Great Allegheny Passage which is a trail system that stretches over 330 miles from Pittsburgh to Washington, DC.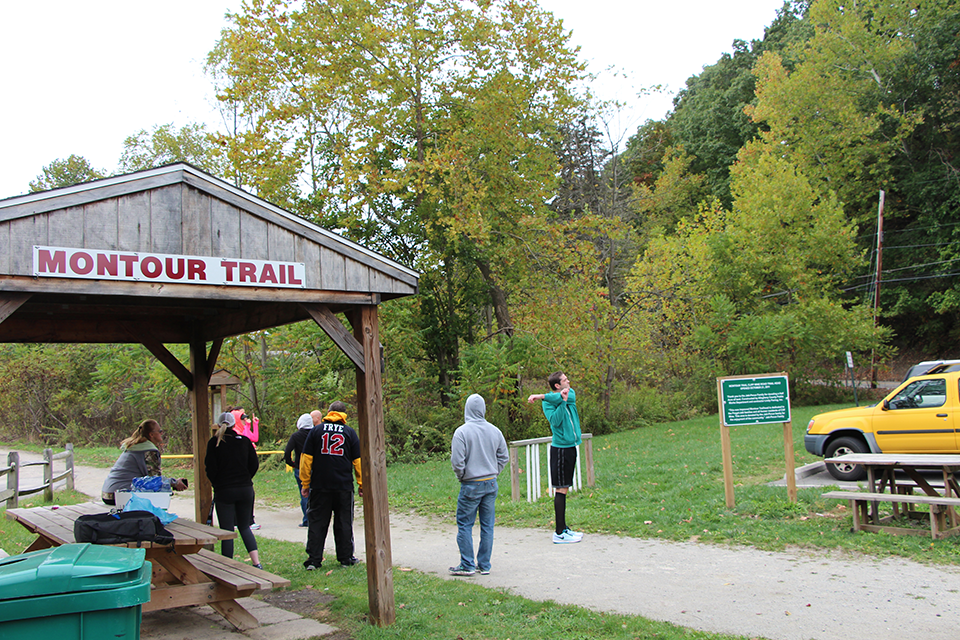 We had a gorgeous, cool, early-autumn day for our event. We had racers, runners and walkers participate. For those who weren't feeling up to traversing the full 5k (which is 3.1 miles) we offered a relay team option. Other staff members who didn't participate in the race got involved by manning the turn-around water stop, keeping time at the Start/Finish line, and cheering for the participants along the course.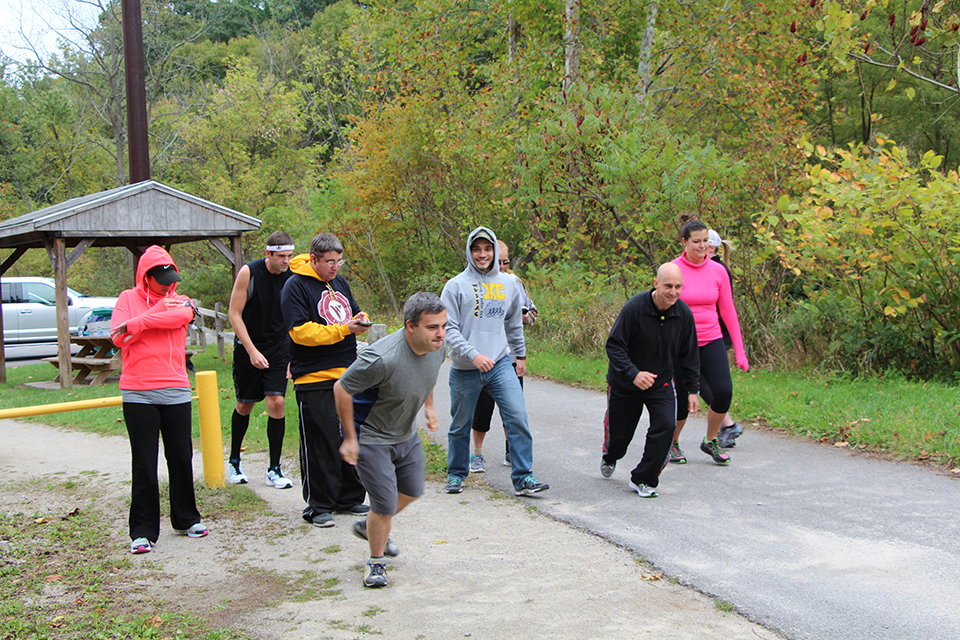 Our company-wide 5k was a fantastic wellness event that promoted prolonged physical activity, a sense of accomplishment and a chance to get outdoors and into the fresh fall air!
Here are a few tips for implementing a 5k training program and event at your workplace:
1. Pick a date to hold your 5k about 8 to 10 weeks from now.
Also if you'd like to hold your event on the Montour Trail, simply request authorization in advance by completing the online application.
2. Decide if you're going to plan your own event, or have employees participate in a race already scheduled in your area. If you have access to a park with a paved walking trail, you can usually hold your event without making special arrangements with the park as long as you do not restrict access to the trail for other users, or require a large area for set-up. This is a great cost-effective way to hold your event because it does not require you or your staff members to pay the entry-fee that comes along with registering for an already planned race in the area.
3. Create excitement by hanging posters, sending emails, and handing out flyers for the company-wide 5k. Make sure you highlight the chance for ALL fitness and activity levels to participate. It's for FUN!
4. Conduct an information session with your employees to talk about 5k races, tips for training, injury prevention and proper nutrition for walking and running. Most of this information can be found online at websites like coolrunning.com, Runner's World and Fitness.com.
5. Hold weekly group meet ups for training walks and runs.
6. Continue to promote, encourage and motivate your employees to train during the 8 to 10 weeks leading up to the race. 8 to 10 weeks is the recommended amount of time it should take MOST people to build enough endurance to complete a 5k.
7. Sign up for the race of your choice if you're participating in a preplanned event! Don't miss the deadline!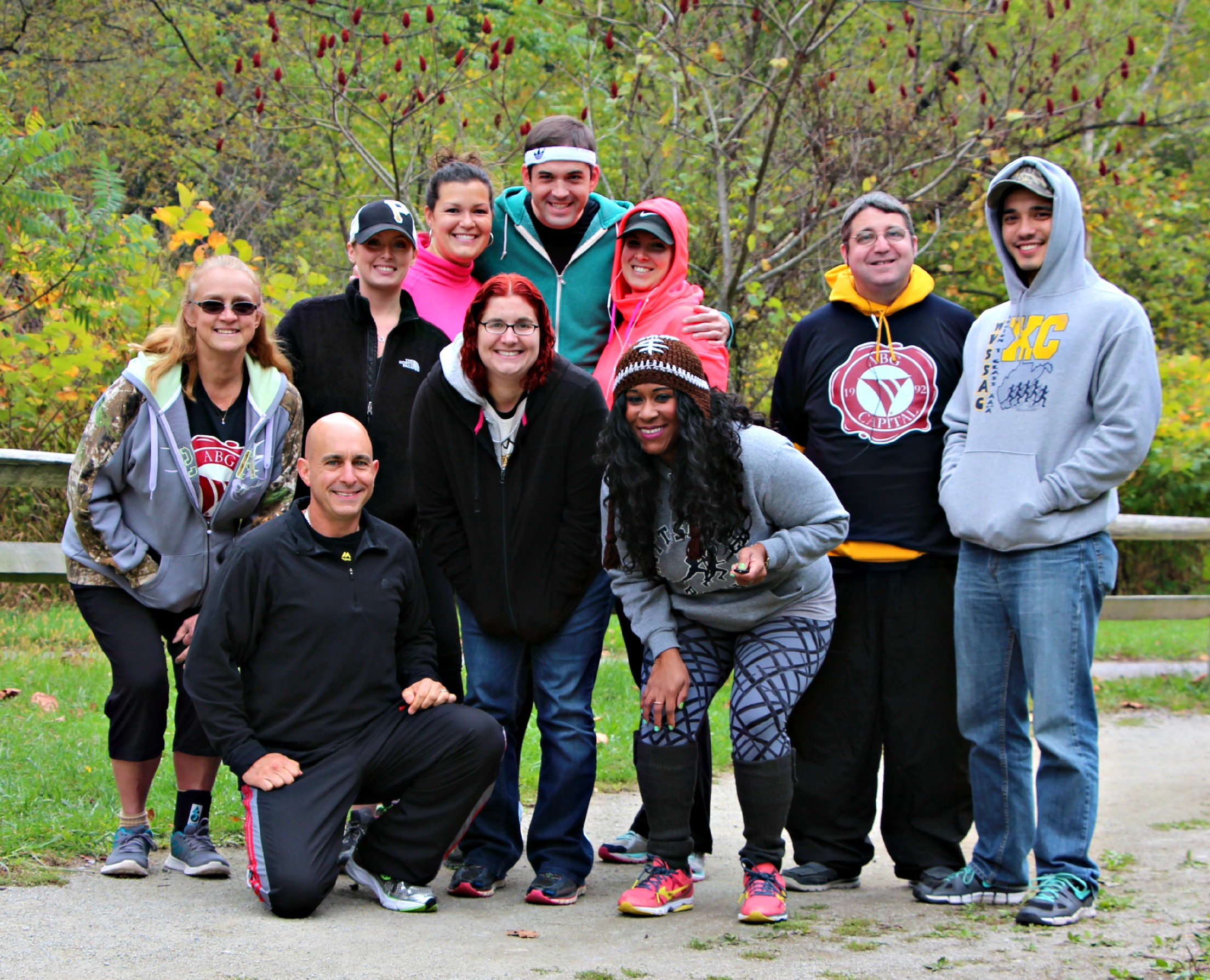 8. Celebrate your team's accomplishment!
9. Keep training and make goals for another 5k, a 10k, or just to keep active!
This was something completely achievable that we did and we encourage others to do the same!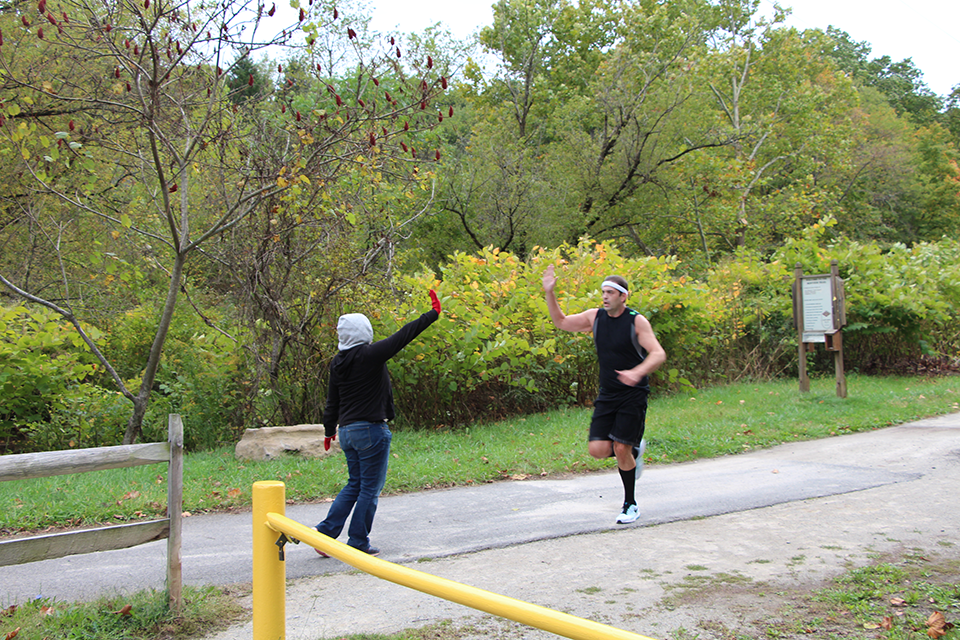 Our first place finisher was Mark Fleckenstein who is the Marketing Coordinator for Inspira. Ari Sigalov, who works for GlobalPOPs as a Network Analyst came in second, and ABG Capital's Controller, Erica Penrod came in third. All of our racers saw improvements in their finishing times from the first 5k event we held last spring and our walkers enjoyed the scenery along the trail while getting out for some exercise!
Tweet