Welcome back to your Just another Friday at ABG Capital! You can really tell that it's summer around the office because we don't have that much going right now. Things are moving along nice and smooth, people are taking vacations and most important of all, our build-out is moving along.
Earlier this week Jeff Tapolci, CEO of ABG Capital, and Ron Eggert, President of ABG Capital, spent the day in Cleveland, Ohio at McNeil Industries. They met Jim Hoffman, their strategic coach, and Justin McNeil of McNeil Industries. They got to tour their facility while getting some great coaching tips from Jim. These guys are a close knit group of professionals who always manage to have an enjoyable time with each other while gaining new insight into the way they run their businesses. The last time they all got together was in May; click here to read all about the fun they had!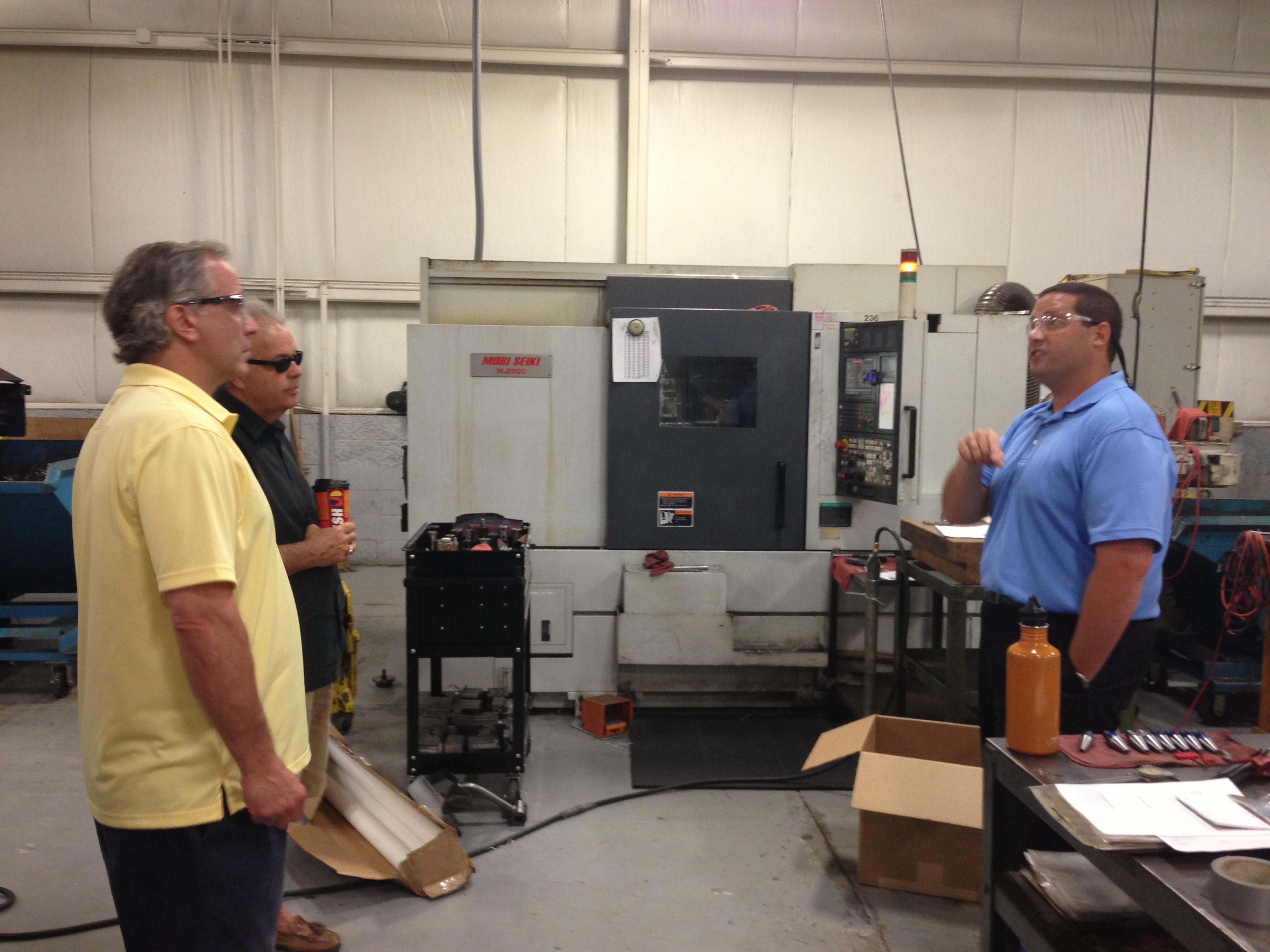 Now I'd talk a little bit about the office build-out project we started in April. We need to expand our office due to the rapid growth of VoIP Innovations and Inspira. We're constructing a new (bigger) kitchen, a new (bigger) training room and new (bigger) call centers. Unfortunately due to the landlord not getting electric and plumbing permits until late last week, the project has been slightly pushed back.
Phase one should have been completed by now, but because of the later permits, the builder decided to skip Phases three and four. Phase three has been completely finished, but Phase 4 has been only partially completed. Despite the minor set backs, we're anticipating that we'll be fully operational by the end of August!
Well, that's all we have for today. Thanks for reading and enjoy your weekend!
Tweet