It was a pretty nice week for us at ABG Capital, how was yours? Our Executive Team spent most of the week planning and strategizing ways that they can implement the things they learned from the Leadership summit. They got tons of great information from the summit and now their biggest challenge is sifting through it all to figure out what can work best for their departments and their teams.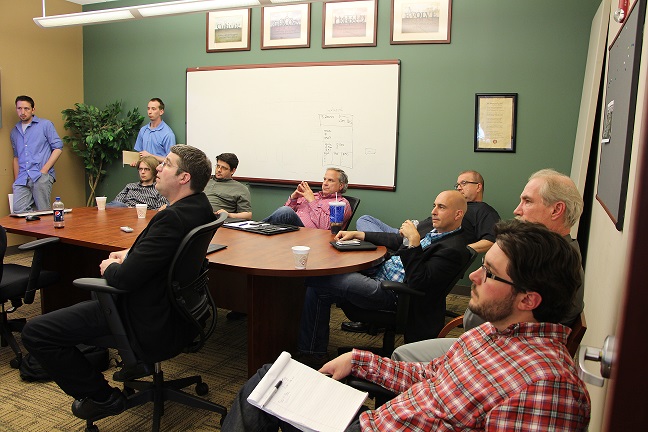 Yesterday there was a VM and SAN Technical Demo meeting where members of our staff got together to discuss all things technical. From the name of this meeting, you would think that it would be filled with technical lingo and tutorials that introduced our staff to a whole wealth of technical information. From my perspective as the Communications Specialist, it seemed like this meeting revolved more around this:
Why computers seem female:
No one but the Creator understands their internal logic.
The native language they use to communicate with other computers is incomprehensible to everyone else.
The message "Bad command or file name" is about as informative as, "If you don't know why I'm mad at you, then I'm certainly not going to tell you."
Even your smallest mistakes are stored in long-term memory for later retrieval.
As soon as you make a commitment to one, you find yourself spending half your paycheck on accessories.
As you know, today is Friday and that means another great lunch for the ABG Capital employees. Today is also the day where one of our lunch committees had to prepare the lunch for us. This month's committee was made up of Heather Halpern, Lowell Smith, Bobby Taylor, and Paul Frye who have decided to whip us up some meatball hoagies!
Today is also the day when we're taking a half day so we can do some volunteer work at the National Cemetery of the Alleghenies. We'll be cleaning headstones in order to help make everything look nice for their Memorial Day celebrations. I'll be taking pictures and videos along the way so make sure you're keeping up with us on Facebook!
I also wanted throw in another Around Town with Jeff post today since he was at an event last night.
WHO: Jeff Tapolci and Ron Eggert
WHAT: The Second Annual Simpson & McCrady, LLC Coktails and Cigars Event
WHERE: Cioppino Cigar Bar
WHEN: Thursday May 16, 2013
Jeff and Ron were invited to this event by Don Balla who is a friend and business associate who they have known for a few years now. Jeff said that this was a great networking event where they got to hang out and socialize with people who have similar interests. Don is a Managing Principal at Simpson & McCrady, LLC in Pittsburgh. He specializes in helping his clients manage their employee benefits programs as well as other things related to that area.  Check out this picture of Jeff and Don from the event!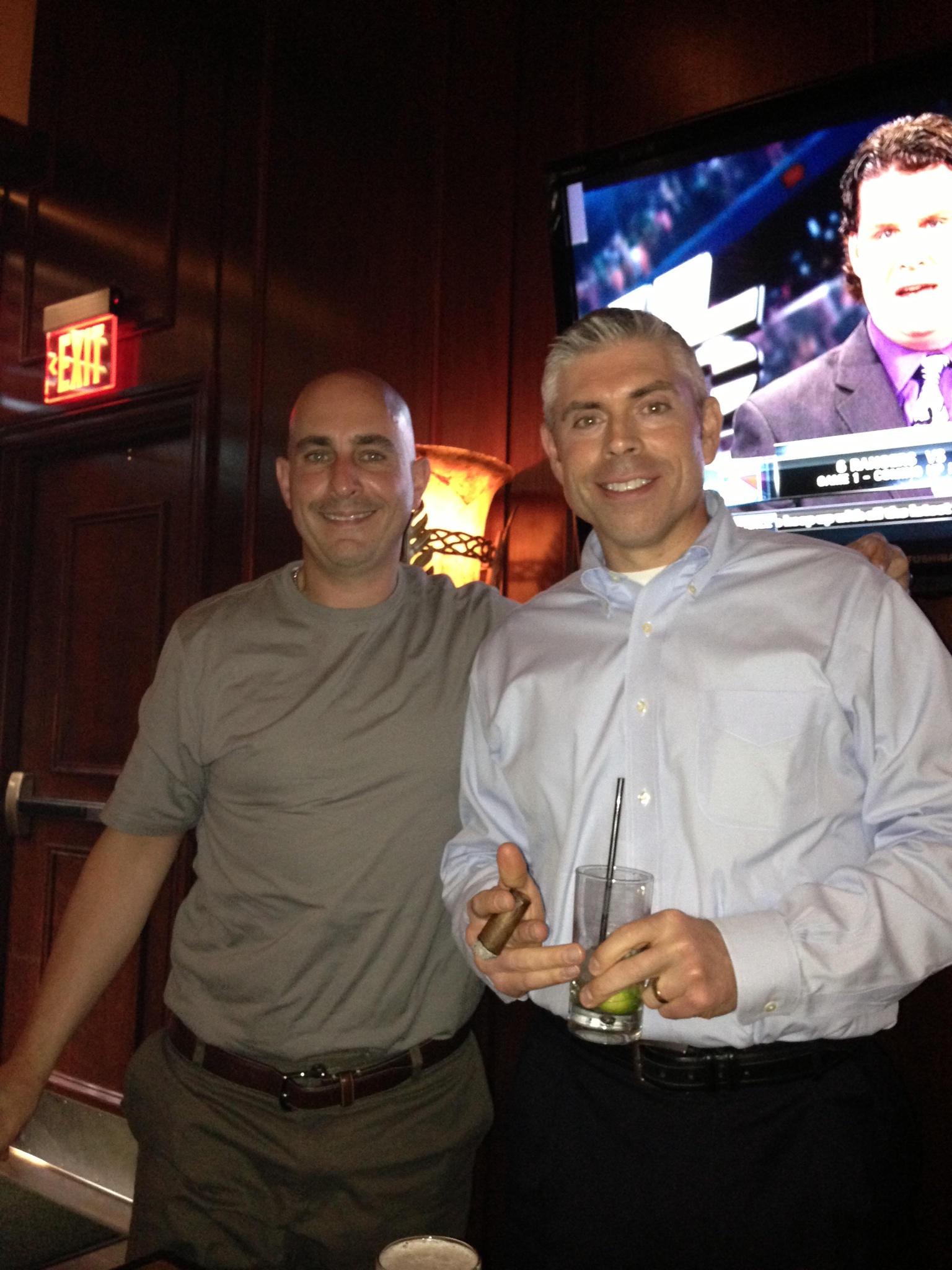 Tweet