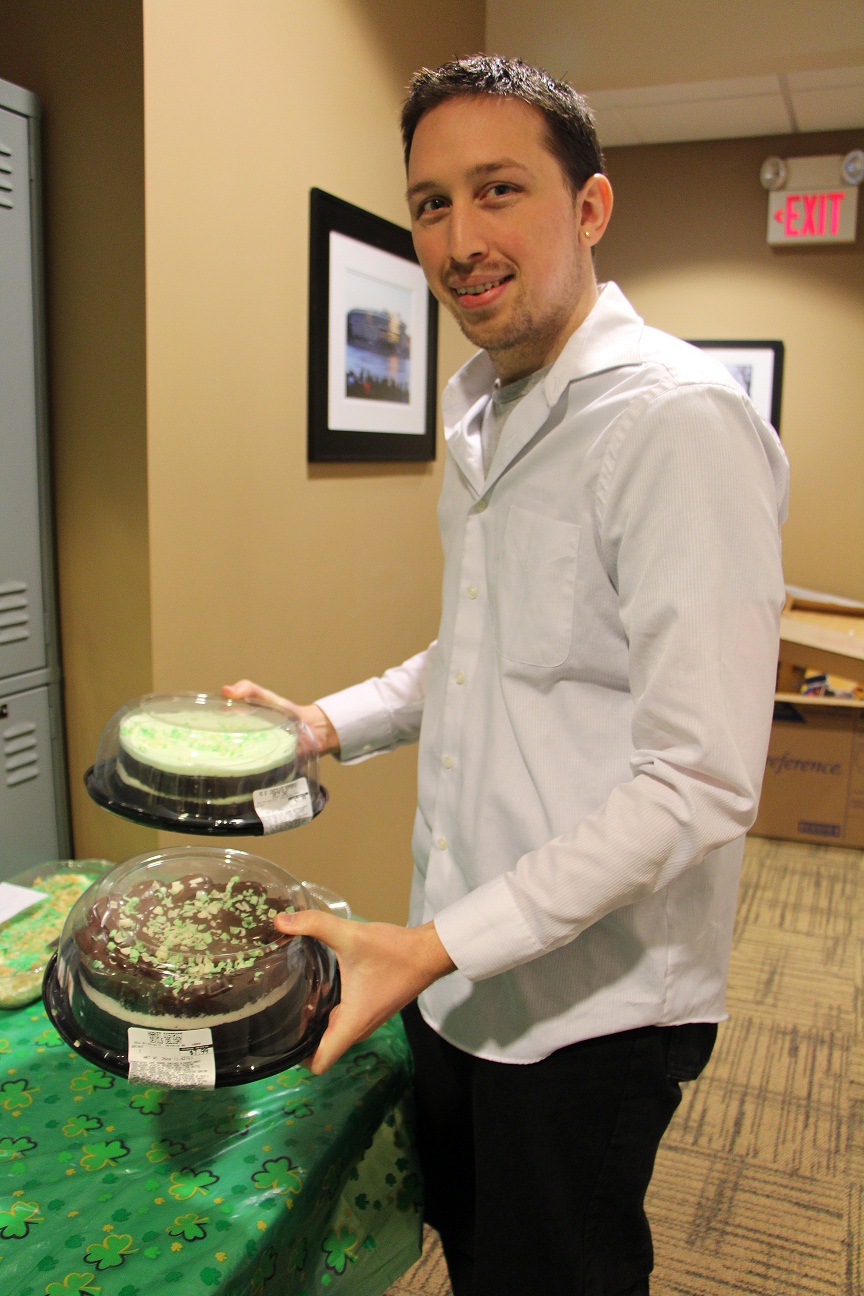 Today we're kicking off St. Paddy's Day Weekend in the office! We started out the morning with some donuts and we got to see a sneak peak of the food people brought in for our pot luck lunch and later on in the day we finally got to dig in! We had sandwiches, chips, popcorn, buffalo chicken dip, soft pretzels, cookies, cakes, and so much more!
In other, non-food related news, we've been migrating everyone to Office 365 this week. Changing from the familiar is always going to be a process, but we've been taking care of all issues and making it as easy as a process as we can. It helps that everyone has been patient along the way!
As you read about in an earlier Just another Friday at ABG article, we like to treat our employees to some fun activities every now and again. In February it was bowling at Latitude 40 in Robinson and next month have a game of kickball planned! We'll take another half day on Friday and spend the afternoon enjoying the friendly competition. Don't worry though, our support staff will remain in the office to assist with our customers and their concerns. Everyone is great about rotating these shifts so no one misses out.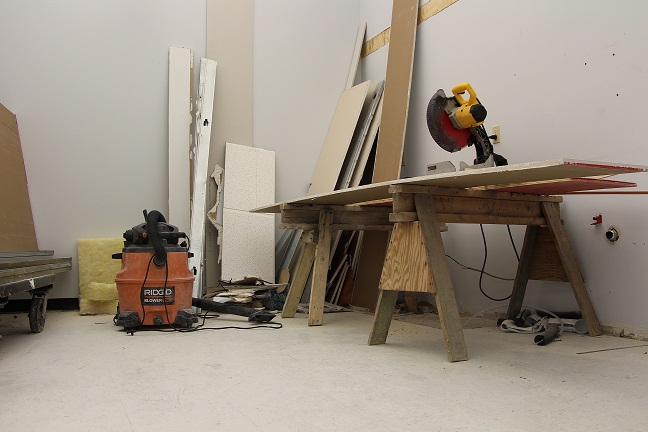 Our build-out is continuing to move right along and we're getting used to seeing the builders and architects moving around the office. Stay tuned for a more in depth blog article next week on Wednesday because we'll have more pictures and information for you then.
Thanks for reading and we hope you have a great St. Paddy's Day weekend. If you do anything fun and exciting, share it with us on Facebook!
Tweet