"You're only as good as your team." A quote given by the nine time NBA All-Star Dominique Wilkins. A quote that may sound pretty straightforward and to the point on the surface is actually a lot more complex than you could imagine. Ask yourself, "How well am I performing?" Whether that question may be aimed towards your personal life in regards to your happiness, health, and family; or in your professional life in relation to your financial success or the overall strength of your company–it all comes down to whom is behind you. So, who are the most important people you need in the workplace?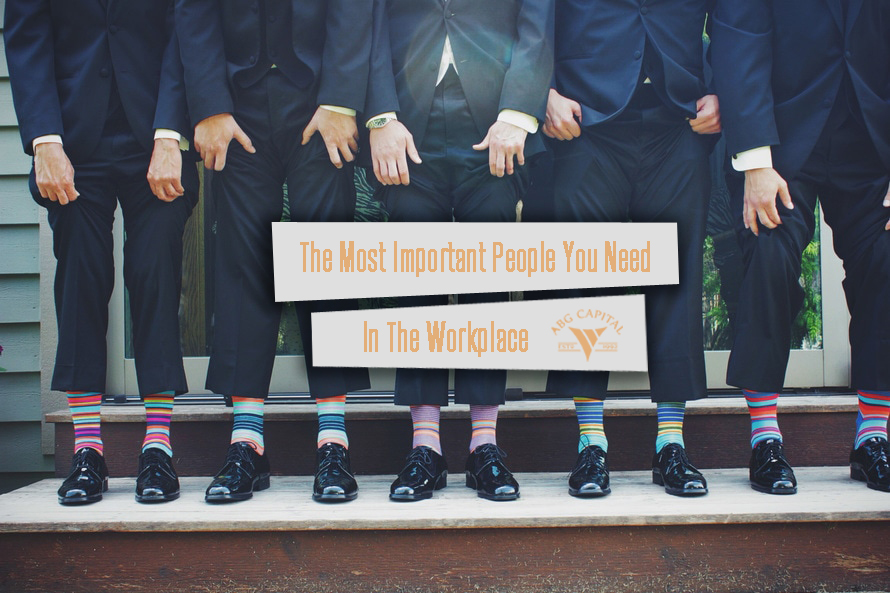 Who are the people in your life that are raising you up to become and maintain the happy, in shape, mother, father, or partner that you are? It's important to not only understand the good standing you're in; but who to thank for turning the often overlooked gears that made you this way.
Maybe you're not the best you can be. Maybe your company is struggling with sales, keeping client relations strong, or forgetting its overall core values. Are you to blame? Partially, yes. It's crucial to also realize that who you are made up of as a team often determines the success of the current moment you're in now. So let's dive right in and break down the most important qualities that you need in your workplace. We can uncover whether or not these qualities and skills are present, or need to be brought to your team immediately.
Commitment
Believe it or not, your team's commitment to the overall goal of your company is crucial. An employee committed to achieving his goals and objectives is something magical in and of itself. These team players should be especially valued when times are tough, and when they continue to strive for solutions and refrain from blaming others. A person who is committed to your bigger picture is, in this case, probably the most important person in your office no matter what other skills and strengths they may have.
The Extra Mile
In order to gain your confidence, employees must be willing to go above and beyond what is typically required of them on the job. Employees who take on projects that fall outside their normal responsibilities can expand their skill set and explore new avenues for professional growth. While someone may not always have the time to volunteer for an extra assignment, passing on every opportunity will prevent any particular person in your team from being viewed as a go-to person in the department, as well as a critical cog in your business' well-oiled success machine.
Communication/Interpersonal
In today's workplace, communication is the skill of utmost importance. Your employees must have communication skills that allow them to proactively and effectively contribute their thoughts toward the overall proliferation of greatness within your company. An effective communicator leaves no room for error and can exhibit thoughts in a direct manner to make up the solid framework of your team.
Leadership and Creativity
Employees often work together on projects, so some employees must take on the leadership role to ensure deadlines are met, problems are addressed and all ideas are being considered. Meaning that leadership and creativity are also two very strongly needed qualities to have in your workplace. You as the employer often seek employees who have natural leadership skills. In addition, these employees must also have creativity skills so they can find and use solutions for potential problems on tasks, projects, or assignments.
Wear Multiple Hats
Who is the person in your office that shows an eager willingness to get done…well…whatever needs done? Having a person that doesn't pump the brakes with what's outside his job description is a huge asset. A person who wears multiple hats in the office is the reason you know if there are any loose ends; if there are, they will be covered.
Passion
When someone believes strongly in you, it makes a difference. You feel his support and you become more confident in yourself and your endeavors. When an employee believes strongly in your company's mission, his job is no longer a job. It's a calling. People work harder when they feel connected to and believe in your mission as a leader and the mission of the company. So why wouldn't you include passionate people in your team?
Who are Your All-Stars?
Hopefully by taking a closer look within your company's various teams you will find who shines the most and who could use some work. Maybe you're missing an important quality/person all together who could bring that edge you're looking for! Whichever the case, you now have a better understanding of the players on your team who are making your business the champion it is today.
Tweet