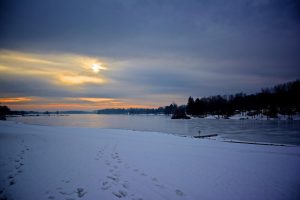 Thanksgiving is behind us. We all returned to work this week with full stomachs and a growing to-do list. This time of the year always seems like a whirlwind, in the office and at home. If you are like me, you make a list of all the things you need to accomplish before the holidays and the end of the year, all the events you have coming up, and what you still need to run to the store to pick up. As I make this list, I grow anxious, and at times overwhelmed. We're busy all throughout the year, but there's something about the holidays and the coming new year that makes it seem even more urgent. How can we make the most of the last month of 2016? Here are five ways you can prioritize your time, fit in all your holiday activities, and make strides in the office as well.
1. Make a List – "He's making a list and checking it twice…" we all know how the rest of the song goes. Hey, if it works for Santa it should work for us too, right? We all have multiple to-do lists; one for work, another for home, shopping lists, and more. Keeping lists is a great way to organize your thoughts and get a game plan together. I know it's a simple suggestion but that's the beauty of it.
2. Keep a Routine – This time of year is all about traditions; try to keep to your routine as much as possible during the day. This will help you stay focused, especially in the work place. Not deviating much from your normal routine will help you be less stressed and able to work more effectively.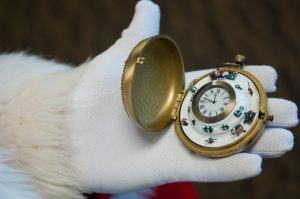 3. Delegate – During this time of the year there is usually family around; or maybe you have/know some kids who are looking to score a few extra brownie points before the big guy in red comes down the chimney. They may not be able to help you with office work, but you can definitely use those around you at home as a resource. One less thing on your mind and your to-do list will help you concentrate on bigger more pressing tasks.
4. Categorize – When you made your list I bet you noticed that some overlap. When working through your list, complete tasks that are related rather than jumping all over the place, it'll save you time, energy, and even some sanity.
5. Reflect – Another big part of the holiday season is reflecting on the year that was. As you rush to finish all your work, take a moment, step back, and reflect. Take time to evaluate what truly needs to be completed and what can wait until the next year. Some things you will not be able to complete in this short period of time. Recognizing this will help you be less stressed and more successful in completing the projects that are time sensitive.
It's easy to get caught up in the rush of the season. We all feel pressure from many directions–from work, from our family, and from ourselves. We want everything to be perfect. By taking time to step back and prioritize our work, hopefully the holidays will be less stressful and we will be able to enjoy the season and each other.
Do you have any other suggestions for prioritizing during the holidays? What type of tasks do you have on your to do list in December and how are you conquering them? Let's help each other create a strategy for the best way to accomplish our goals in this last month!
Tweet