In the past, we've discussed the different outlooks of each generation; how they like to give, their values, their buying habits. But, what happens when you put them all in one place? How do you manage an office where you have employees from Baby Boomers to Generation Z all working together? Each group has given criticism of the other over the years. How can you get them to work as a team and create a cohesive work environment in which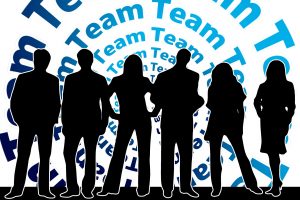 individuals of all generations and outlooks have the chance to succeed? Let's take a look at what makes each of these generational cohorts tick as well as how to manage and motivate these groups in the office.
First let's breakdown the main characteristics, values, and attributes of each cohort. Keep in mind these are generalizations of each group and can vary from person to person.
Baby Boomers
Born between the years of 1946 and 1964.
In 2015, Baby Boomers numbered around 74.9 million in the U.S. and at that time made up 33% of the workforce.
They are work-centric, competitive, and goal-oriented in the workplace; and are motivated by positions and prestige. Many are in supervisory roles.
Generation X
Born between the years of 1961-1981.
This cohort has a population of about 46 million in the U.S. Because of their relatively small size compared to that of the Baby Boomers and Millennials they often get ignored by marketers.
In the workplace they are looking for a work-life balance, are tech-savvy, and independent in their work.
Millennials
Born between 1980-2000.
As of 2012, Millennials numbered around 80 million in the U.S. They now edge out Baby Boomers in size and are the largest generation in Western history as well as the most educated.
They are entrepreneurial in nature and value collaboration, diversity, and wellness in the workplace.
Generation Z
Born around 1995-2010.
Are around 74 million in number in the U.S. This number may continue to grow depending on immigration.
The oldest of this cohort are around 21 and just entering the workforce. They are entrepreneurial and practical.
Looking at these generational groups there are many different values and characteristics across them. Each has different aspects about work that drives them and what they value in a job. Managing a workforce which includes members of most if not all of these groups may seem impossible, but it is not. Here are several things to keep in mind when managing a diverse group:
Create a communication standard: Each generation has its own preference when it comes to communicating and these differing opinions can cause friction between the groups. For example, Baby Boomers are more formal in their communication, Millennials and Generation Z are fine with a text message. Setting a standard for how certain information should be communicated within the office can take personal and generational preference out of the equation and help avoid any confusion and tension.
Get them talking: Bring together a diverse group of individuals from each cohort; have them get to know each other and keep it casual. Let them talk about their differences, what they care about, and how they can better workplace relationships between the generations. In this group, you can create a new hybrid group, a "cocktail cohort" which can help foster understanding throughout the office.
Consider the individual: Though we are talking about characteristics of different age groups, this does not mean you should blindly assume that depending on which generation they fall in that they embody all or any of the attributes of said group (this Millennial hates that). Get to know your employees' interests and be flexible and open; adjust management styles when needed. All employees want to feel they are needed and the work they do matters.
As the office demographic ebbs and flows with the retiring of Baby Boomers and additions from Generation Z, management styles will be in flux. It is important to also keep the outlook of your organization in mind when managing all employees. A multi-generational office should not be looked at negatively; use the diversity it allows to your advantage.
Tweet