If you've been following along, you know by now that here at ABG Capital, we love ourselves a party! If you're new here, stick around because we are a fun crew offering up helpful work/life tips! Halloween is approaching and, keeping with our party-loving atmosphere, we are once again holding our annual pot-luck luncheon and Halloween Costume Contest. Our handy tip, to wrap up your week, deals with avoiding any work-related controversy when it comes to what you wear to the office costume party.
Most of us stopped dressing up for Halloween and going out trick or treating sometime in our early teens, but once we reached adulthood, Halloween parties brought the fun back into finding a scary, funny, or crazy costume and donning it for the day! Some of us are even lucky enough to work for companies that encourage dressing up and decorating to celebrate the tradition. We've replaced our classroom parties and 2 hours of candy-gathering on Halloween night with parties at friends' houses, bar nights and office shindigs. But wait! Stop right there. What are you going to be for the office Halloween shindig, this year? What's your costume idea? Is it funny? Punny? Scary? Is it going to offend someone? Is it going to make your Human Resources Manager's eyes bleed?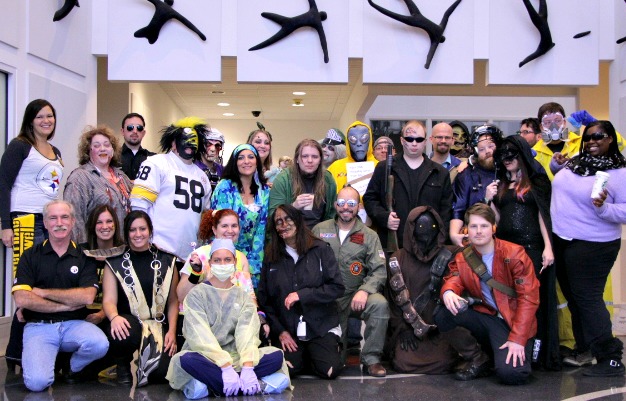 To avoid any unnecessary ocular hemorrhaging, we have some simple-to-follow guidelines we'd like to recommend. First, let's steer clear of any costume where the word "sexy" precedes the actual theme. This goes for Cop, Nurse, Firefighter, Sailor, etc.… We even found a "Sexy Cookie Monster" costume. Instead, keep it classy. Costumes should follow any current dress code guidelines and not be too revealing. Wearing a "sexy" costume is certainly not an invitation for harassment. The appearance of such a costume is a separate issue from any unwanted attention, but avoiding the inappropriate attire in the first place would be the best course of action.
Second, every work place has an expected and tolerated level of conservatism. Use your common sense when thinking about pushing the envelope. Wearing a costume that could potentially offend ethnic or religious groups is not a good idea. For example, in 2008, a manager was fired because he didn't reprimand an employee who came to work with a noose around his neck as part of his costume. The outfit, it was contended, "could be perceived as racially insensitive." Likewise, coming to work dressed as "a terrorist" probably isn't going to earn you that promotion, and might even get you in career hot water, if some of your co-workers were to take offense.
Here are our some of our favorite work-appropriate costume ideas from past ABG Capital Halloween Costume Parties. Think of this as a 'Halloween Costumes: How to Avoid Being NSFW' pictorial suggestion guide. They're original, mostly DIY, and comfortable enough for you to get your work done while still being playful!
1.  Beetlejuice! Beetlejuice! Beetlejuice! If you say his name 3 times, Steve in IT will come fix your computer problems.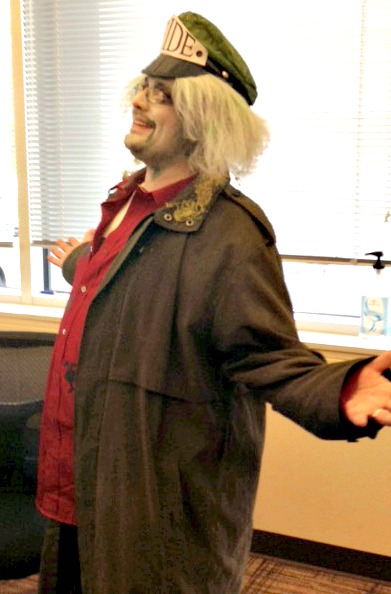 2. They are ones who knock…Collin and Brandon would like to clue you in.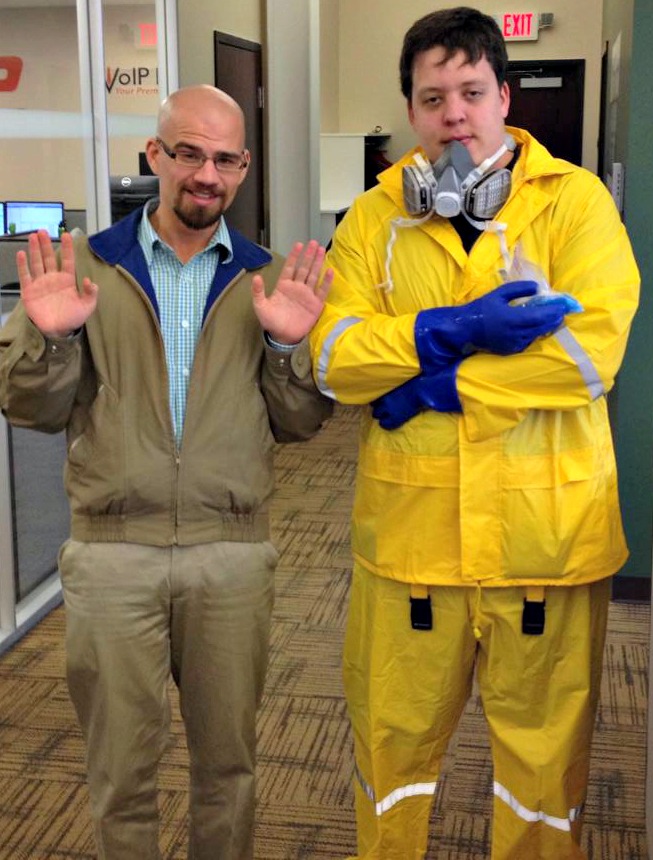 3.  Jason feels the need…the need for speed!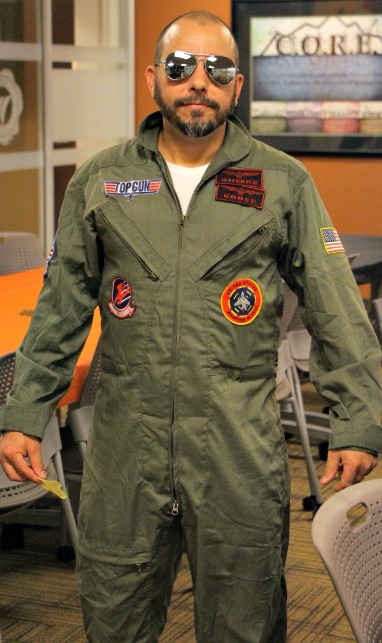 4.  Terri and Denise are out to prove that good customer service is not dead.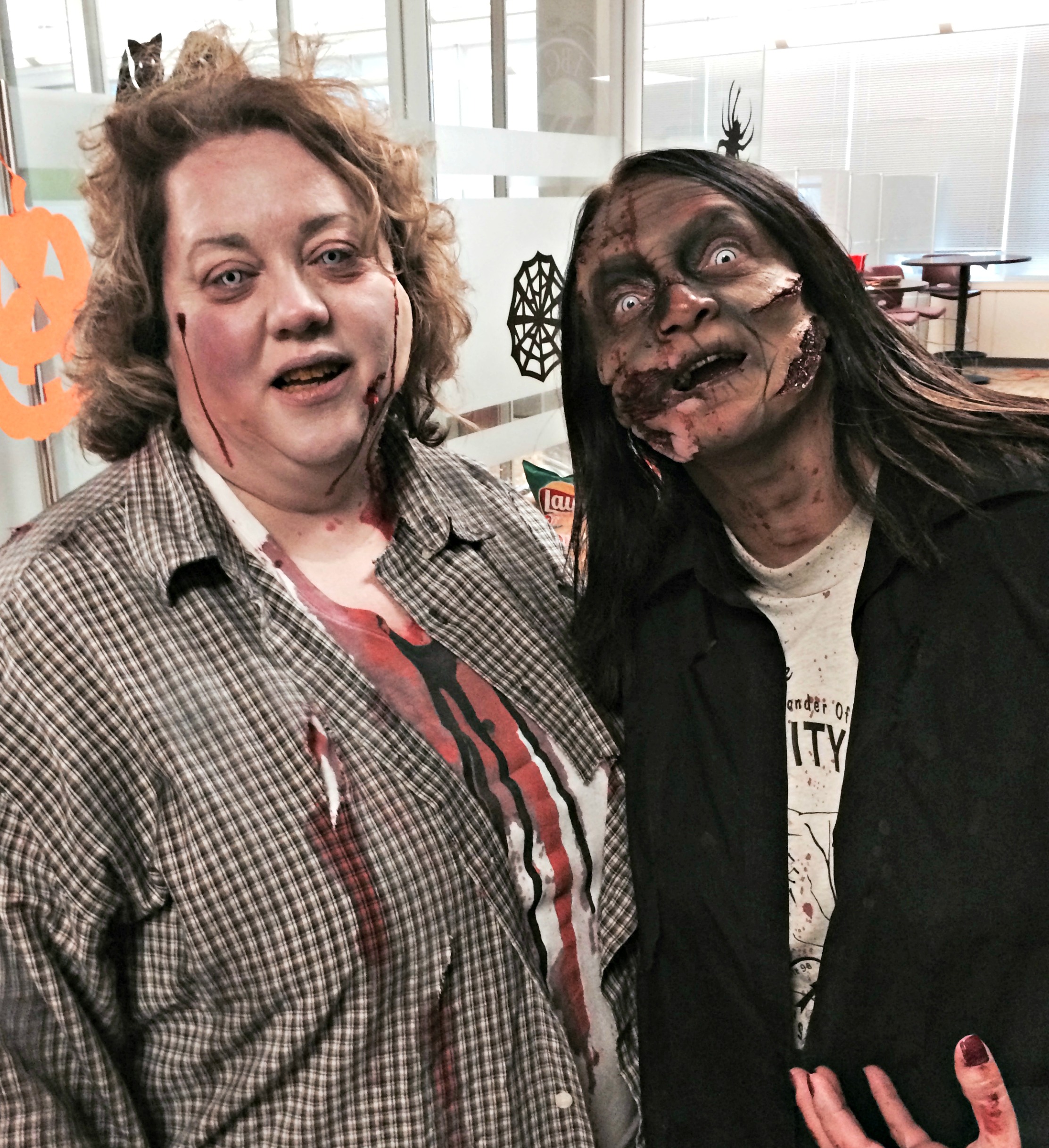 5.  The Witches of ABGeastwick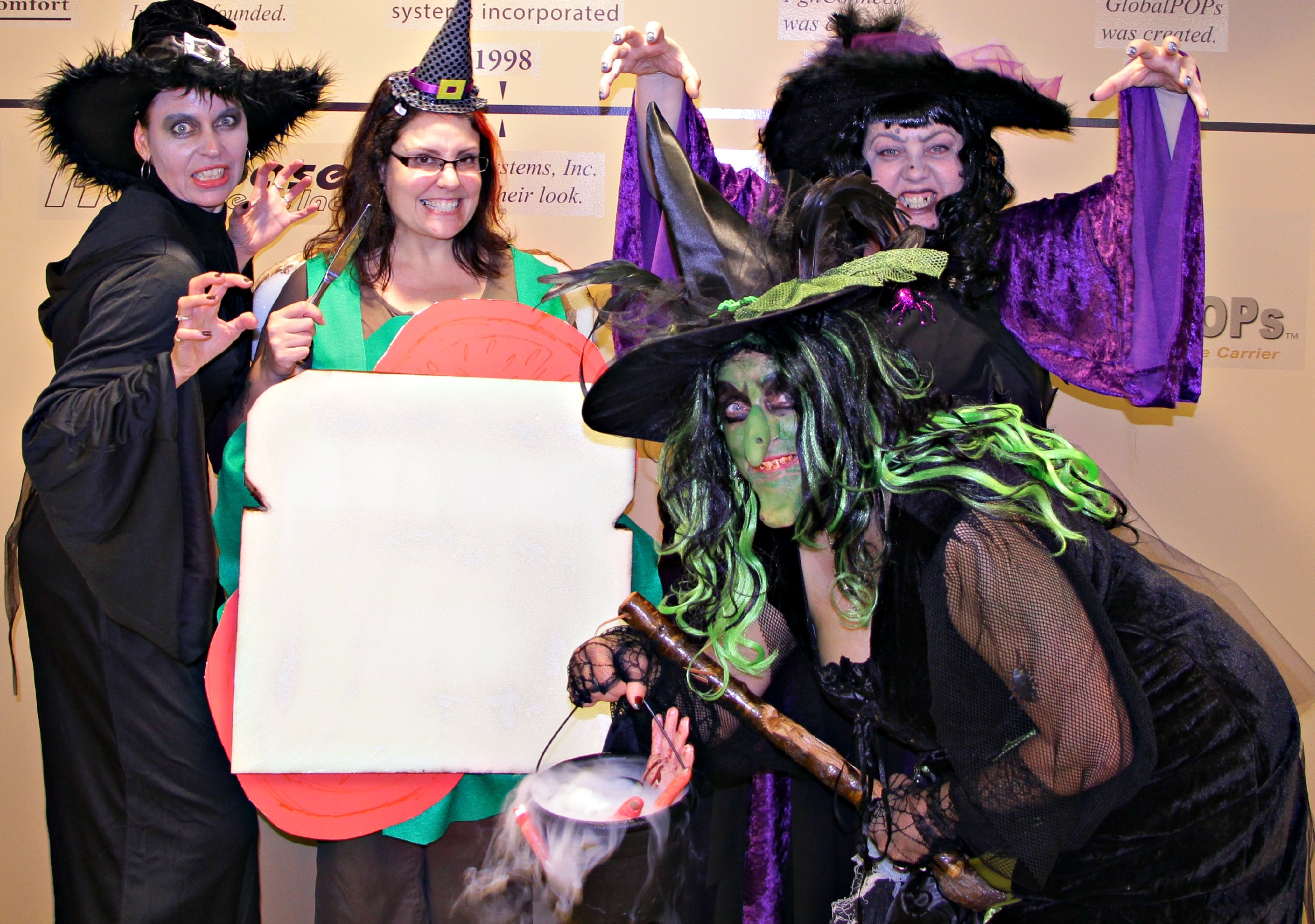 6.  One of these two handsome fellows looks like this every day. The other spent a year growing out his hair so that he could dye it purple and dress up as the original for Halloween. Can you tell if it's Jed or Joe who is wearing the costume and which one rocks this look on the regular?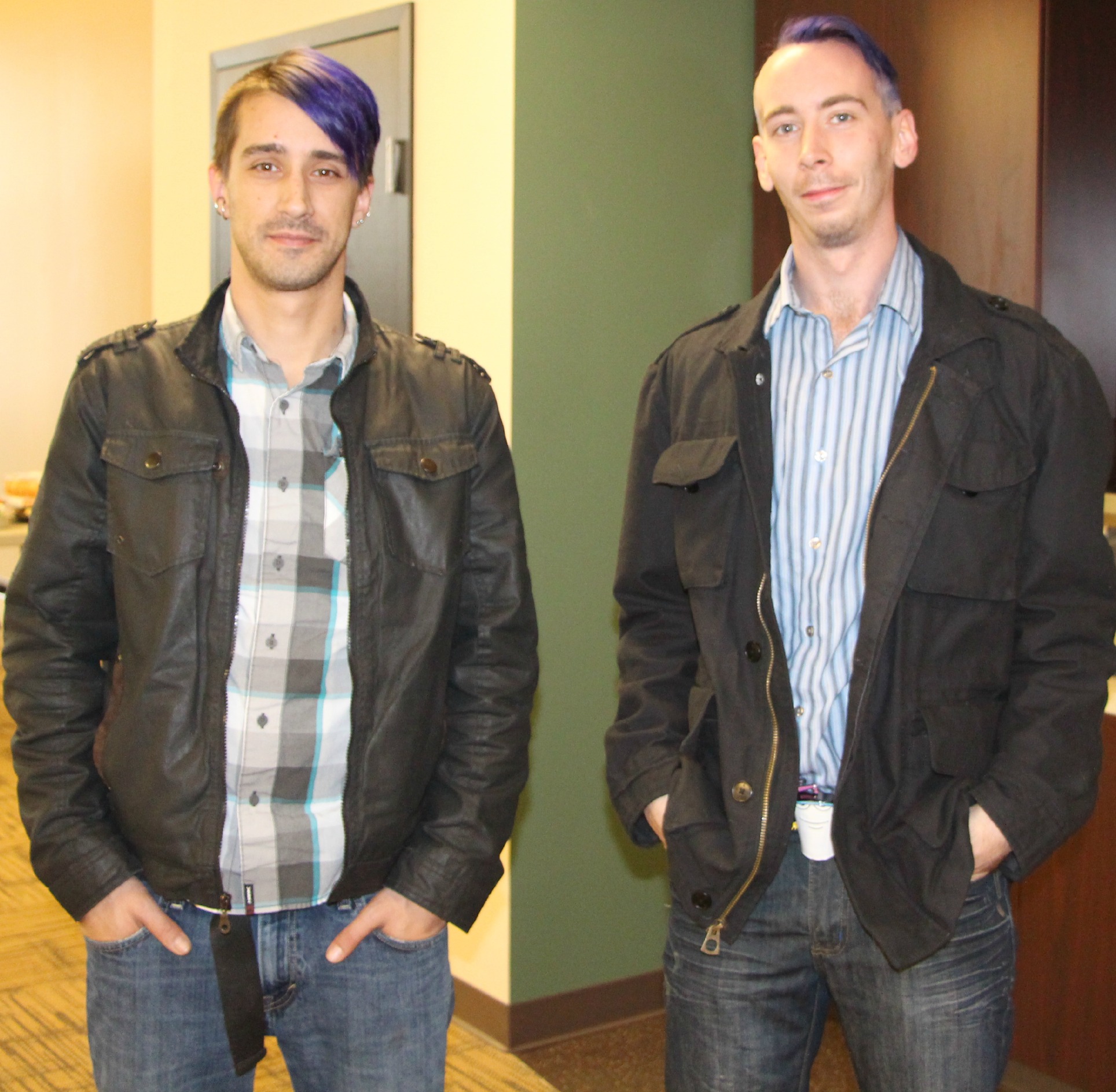 7.  Sara (Flo) would like to remind you that sprinkles are for winners.

8.  "How do you do?"  Would you like to shake hands with Thing One and Thing Two?"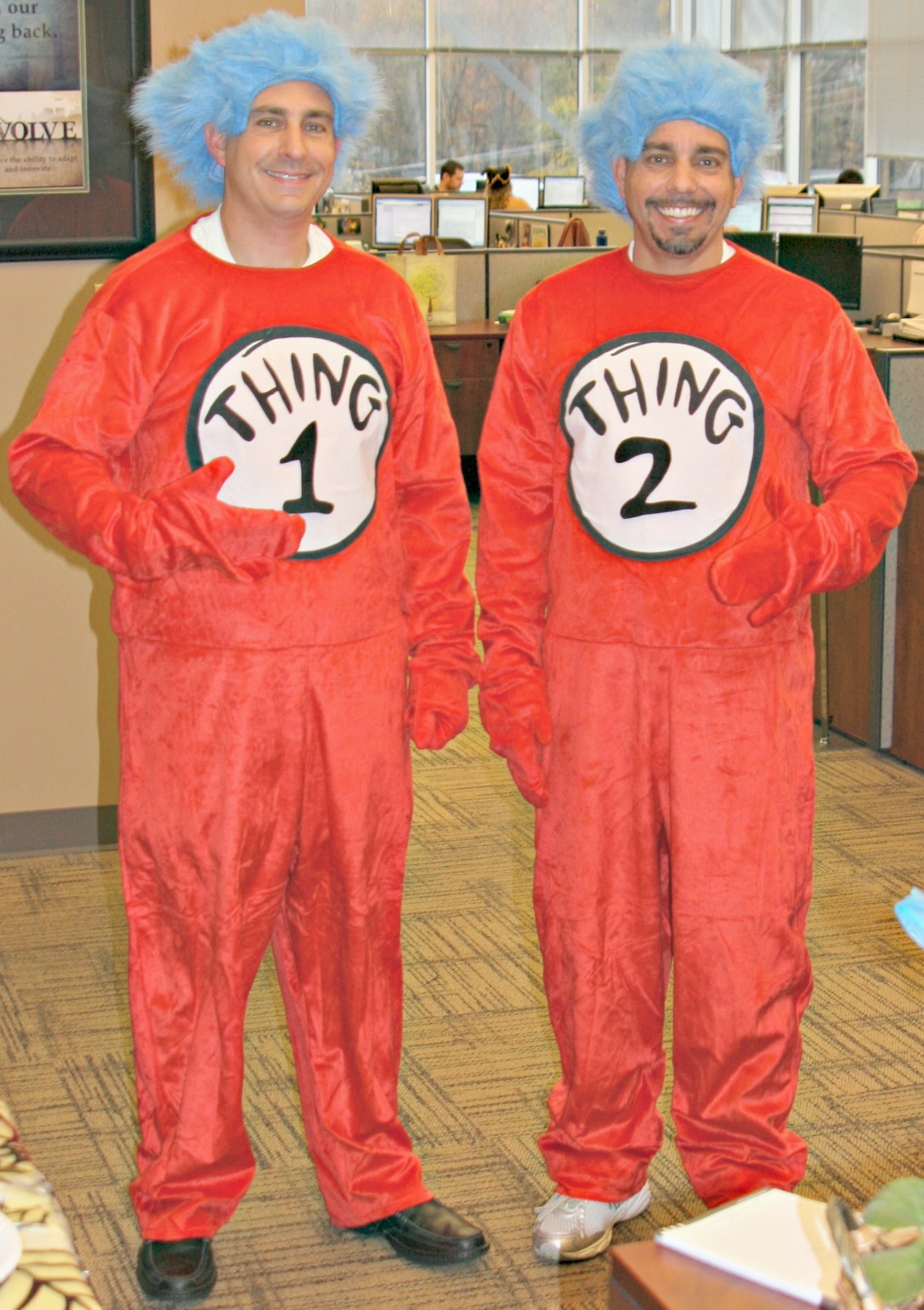 9.  Tom says, "Your feeble skills are NO MATCH for the power of the Support Team."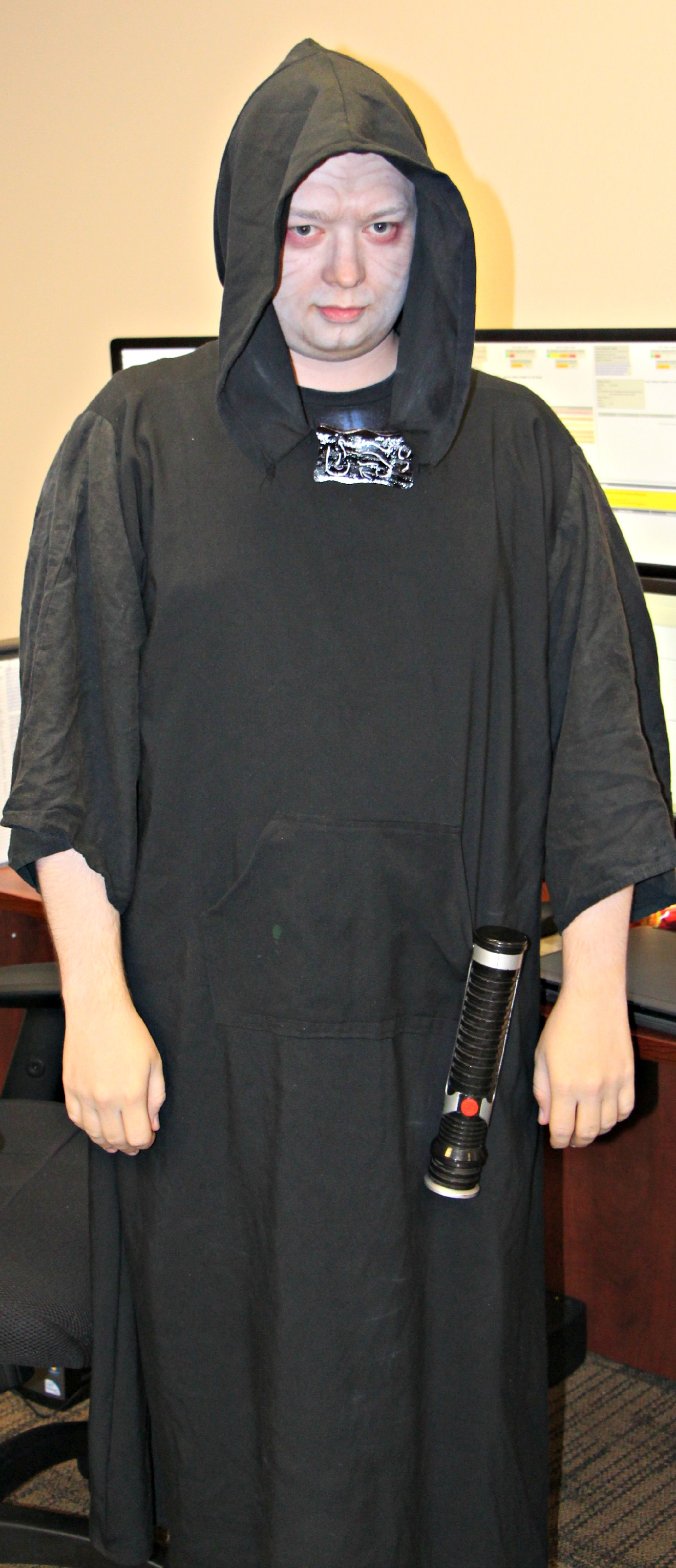 10.  Kimmie says RELAX!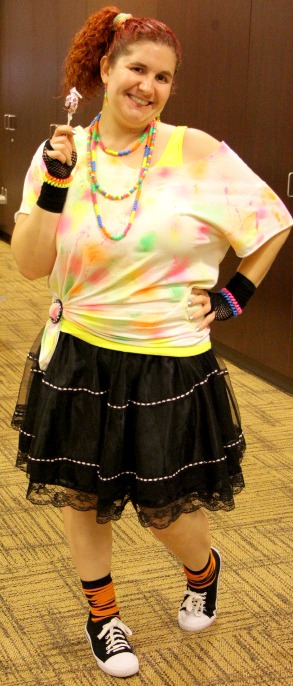 You'll find no shortage of costumes, just like the ones our creative employees have worn over the years, with a simple internet search. With such a wide variety of ideas out there, there's no reason for our savvy readers to end up at the office costume party dressed in taboo garb! Have a happy and safe Halloween, don't eat too much candy, and be sure to tune in next week for pictures from our spectacular Freak Show themed Halloween party! We can't wait to see what everyone comes up with for their costumes!
Who or what do you plan to be this Halloween? How did you come up with the idea?
Tweet