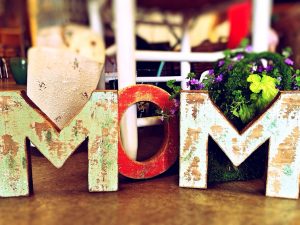 Finding a new job using the skills you've acquired throughout your career can be hard. What if your most recent resume is filled with changing diapers, breaking up sibling battles, and preparing lunch while holding a toddler? Re-entering the workforce is a challenge facing many mothers. In recognition of Mother's Day this weekend, we will discuss tips and challenges for those parents looking to re-enter the workforce.
Modern companies are designed to embrace rapid changes in the economy, workforce, and society. This is the biggest challenge for those who have been out of the workforce for as little as a year. Many parents find that they are over qualified for entry level positions, but have missed out on experience to get them to the next step in their career. How can you translate your time as a parent into the workforce? Below are some great tips to make sure you're ready to go when the kids go to school.
Utilize Technology
Let technology be your best resource for brushing up on your skills. From finding jobs online to taking free classes to enhance your professional skills, use technology to help you ease back into the job market and keep up on industry news.
 Network
You haven't been out of the workforce so long that networking has become obsolete. There are many ways to begin networking. Volunteer at a local nonprofit or your children's school to meet other parents who can help you break back into the workforce. Yet again, use technology to network via LinkedIn.
Translate your skills
Take some time to sit down and think about all of the skills you've gained as a parent, then translate them to the professional world. Time management, leadership, communication, and attention to detail are skills that both parents and professionals need to have to make your workplace and household run smoothly.
Have you been a stay at home parent who has re-entered the workforce? What advice would you give others looking to do the same?
Tweet