As we reach the end of October things are starting to get spooky. Halloween is approaching and many of your coworkers may be ready to get into the holiday spirit. Halloween in the workplace can get a bit frightening if you're not sure of Halloween office etiquette. Whether your workplace has an official Halloween celebration, or you like to bring the celebration to your own workspace, you should probably switch out your sexy pizza costume, for a more work appropriate peanut butter and jelly costume this year.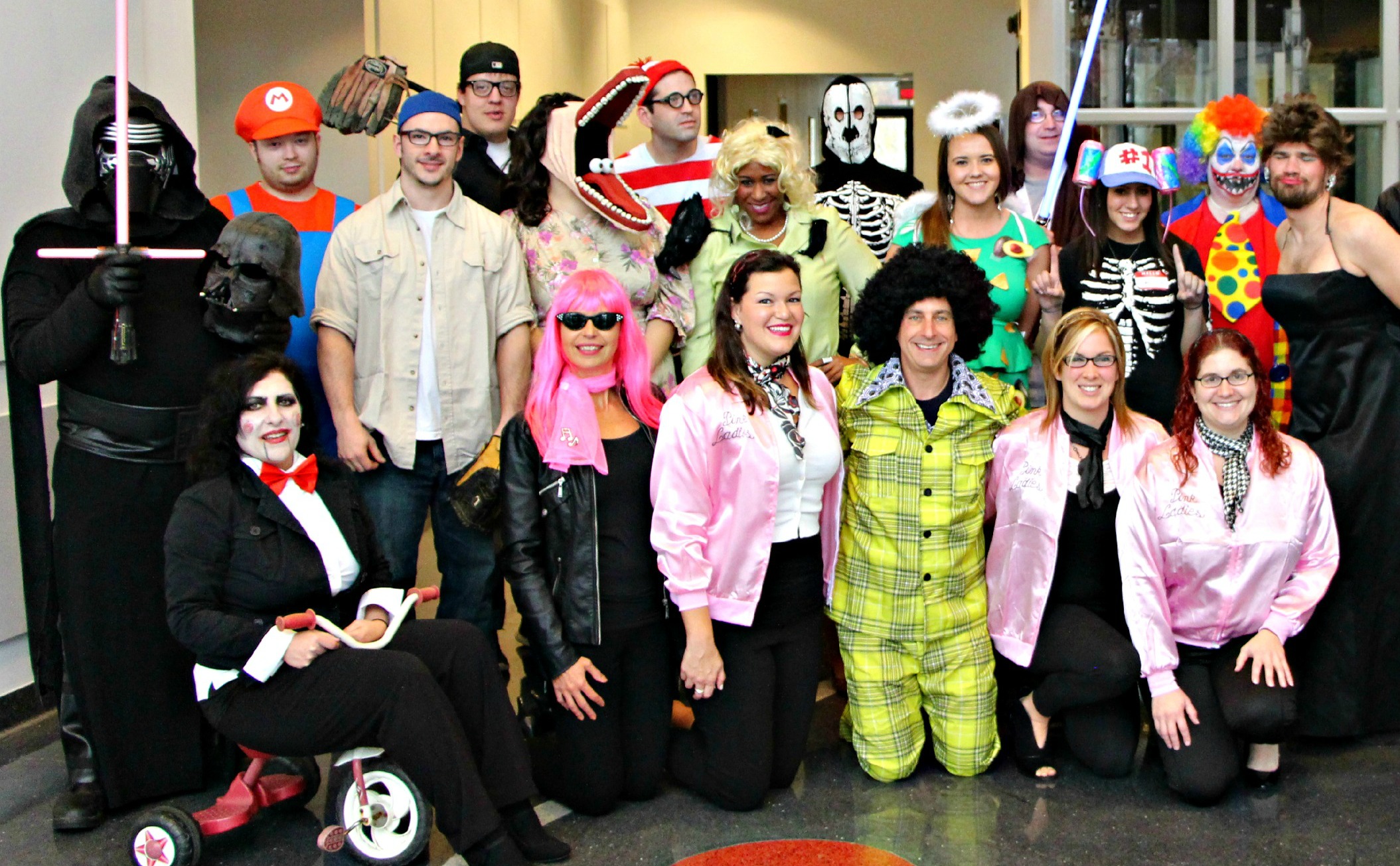 Since sexy costumes are out of the question, you may be asking yourself if it's okay to put together something scarier. Experts suggest that a good rule of thumb is to skip the mask, excessive fake blood, or anything exceptionally gory in the workplace. This is mainly for safety purposes. It is best for the working environment if your coworkers can see your face, and know that you aren't really hurt or in danger at work.
So you want to try out a new recipe you saw on Pinterest and bring some creepy treats into the office this year? Keep in mind regular office etiquette when it comes to bringing food into your workplace. Do you have a place to store the food safely? Also, try to be considerate of those with allergies by either avoiding the reaction causing ingredients or, at least, by adding a warning to your dish so that they can avoid it if necessary.
Most importantly, remember that you are at work! Unfortunately, a celebration isn't a reason to avoid your work for the day. Don't ignore your phone, e-mail, or other responsibilities just because you're feeling spirited. You're boss will still know which witch, ghost, or werewolf was responsible for your work, and why it didn't get done. This could jeopardize future holiday celebrations for everyone!
Does your workplace have a Halloween party? Do you have a costume chosen for this year? Let us know in the comments!
Tweet