As a company, we at ABG always strive to give back. One way we serve our community is through the Make-A-Wish Foundation, as it's our primary philanthropic organization. It's always great to get those warm and fuzzy feelings, especially this frigid time of year, but knowing that we did something for others by giving is a feeling like none other. Specifically knowing that we made children happy and that ABG Capital granted the wishes of four Make-A-Wish kids is beyond words. But this being a blog post and all, words we must have!
Let's back up. Do you really know what Make-A-Wish is? Most people have heard of Make-A-Wish, but in case you're not familiar with exactly what the organization is or does, we'll tell you. The Make-A-Wish Foundation of Greater Pennsylvania and West Virginia is a non-profit organization that grants wishes to children, aged 2 1/2 to 18, who have life-threatening medical conditions. Currently, this local chapter is one of the most active in the country, having granted more than 13,600 wishes. But at any given time, between 550 and 650 wishes are waiting to be fulfilled. That's a lot of special children who need your help!
We're thrilled to announce that through various fundraising activities, the generous donations of our employees, and ABG Capital matching what we raised, we were able to collect $15,600! One hundred percent of this donation was enough to grant the wishes of four Allegheny County children: Alyssa, Japhet, Matthew, and Zachary. Follow along to read a little bit more about each child and his or her granted wish!
ALYSSA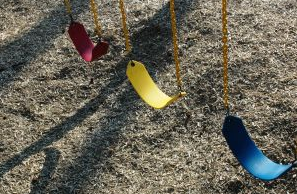 Sweet 6-year-old Alyssa loves to don her cowgirl hat and dance to country music. That's a Western PA girl after our own heart! She also enjoys Candyland, Despicable Me, snacking on strawberries and playing softball. In general, any activity that will take her outside puts a smile on her face. With that notion in mind, it's easy to see why Alyssa's wish was to have her own playground in her back yard. Made of bright blues, greens, purples and reds, her dream playground included slides, swings, monkey bars and more—everything she could want. Alyssa loves her playground and wants to play on it no matter the weather; even in the snow!
JAPHET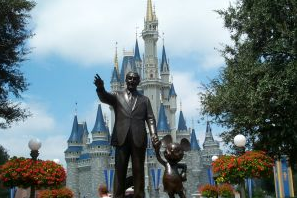 Sporty Japhet, the 12-year-old, football lover, can't get enough of the New York Jets or his favorite player Santonio Holmes. But instead of any sort of dreams of going to a JETS game or the even the Super Bowl, Japhet wanted to do what the teams do when they win the big game—go to Disney World!! The warm weather and palm trees were a beautiful sight to rest his eyes upon and a definite change of pace from Western PA! While at Disney, Japhet and his family stayed at the Give Kids the World Village, a huge resort for children like him. Japhet also experienced the Castle of Miracles, the Royal Spa, the Gingerbread House Restaurant, and especially his favorite ride, the Pirates of the Caribbean!
MATTHEW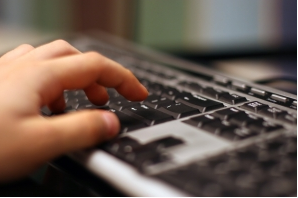 Techie 10-year-old Matthew loves video games with Minecraft being his favorite of all. When not playing with his dog Pumpkin or watching the Steelers or Penguins, he will mostly be found in front of a computer. Obviously, this led Matthew to wish for an electronics shopping spree! A black limousine showed up at his house on shopping spree morning to pick him and his family up. This was Matthew's first time riding in a limo so that excitement kicked off the morning. Running through store shouting, "This is the best day ever!" as he was selecting his computer, tablets and games, this experience made him forget all about his illness for a little while!
ZACHARY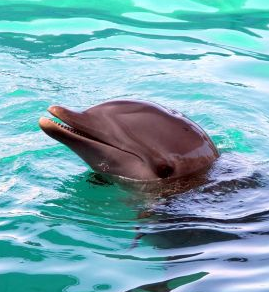 Adventurous Zachary enjoys taking trips to the aquarium and has a special love for fish, his favorite animal! So it was only natural that his love of all things aquatic in nature led him to wishing for a trip to Atlantis in Nassau, Bahamas to snorkel The Ruins! Zachary and his family spent some quality time on the giant water slides, looking at the shark tanks and the dolphins, and climbing rock walls. Snorkeling the Ruins was the climax of the trip—he ventured down to the sunken ruins and the artifacts of Atlantis and snorkeled alongside sharks, stingrays and tropical fish making memories to last a lifetime.
Now you know all about our Make-A-Wish kids and are probably feeling warm and fuzzy, too! Again, we're happy to have been a part of making their wishes come true. We thank the Make-A-Wish Foundation of Greater Pennsylvania and West Virginia for helping to make it all possible and definitely encourage others to pay it forward and contribute. There are still so many sweet children out there waiting for a wish come true!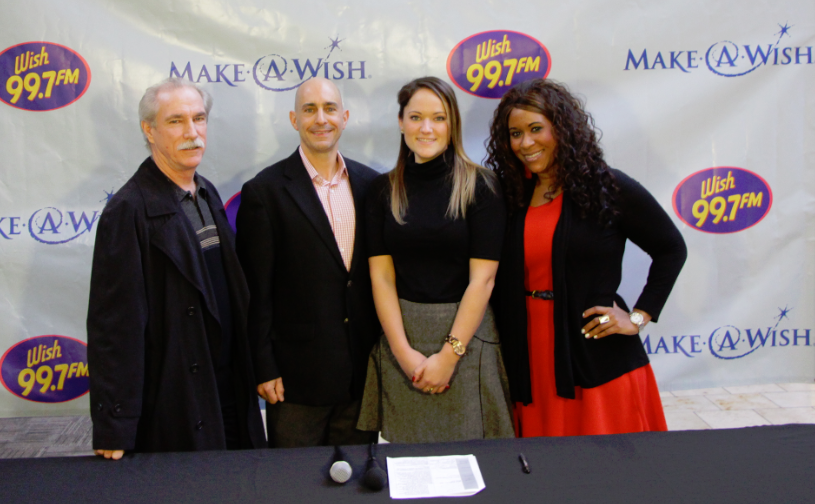 Tweet