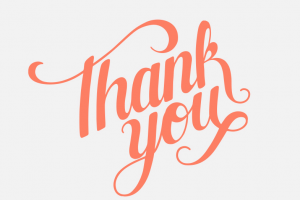 The start of the holiday season is upon us. In just about a week we will gather with family and friends and gobble down as much turkey, mashed potatoes, and stuffing as our belly will allow. We will enjoy each other's company and be thankful for many things. We know how to celebrate with our family but what about our work family? What are we thankful for in the office? How can we show our employees we are thankful for them?
You and your staff have worked hard during this year and are starting to look forward to the holiday break. Before cooking the turkey and hitting the Black Friday sales, take inventory of what your office should be thankful for this time of the year. Ask for input from employees. Make it an office community activity. Most importantly, don't forget to thank your employees! While free turkeys are great, here are some other ways to show your fellow workers you are grateful for them and all they do.
• Tell Them! It sounds so simple and it is, but everyone likes to know they are appreciated! You can write a card, send out and email, or give them a pat on the back. Just say Thank You!

• Give a Small Gift: Again, this can be super simple, maybe it's a gift card for gas or coffee, or a catered lunch or surprise dessert bar.
• Celebrate Accomplishments and Milestones: Have employees who have been furthering their education and earned new degrees or certifications? What about those in the office who have gotten engaged/married or had a child? Take time to congratulate them; be thankful for their accomplishments and new beginnings.
• Have an Office Thanksgiving! This is the time of year we loosen our belt buckles and share meals together. Take time to relax; celebrate as a work family for all the things you are grateful for as an organization.
• Give Them Time Off: It's a busy time of year. If possible, be flexible with employee schedules and let them take the time they need with their families. Take it from a former retail worker, breaks during the holiday are needed and greatly appreciated.
• Donate on Their Behalf: Many employees burn the candle at both ends, working to support their family during the day, then working to help others in their free time. Show you are grateful for their hard work and sacrifice by donating to their cause.
• Relax the Dress Code: Within reason, say thanks for your great work by letting employees let their hair down and relax while continuing to be productive.
What are you and your organization thankful for this year? How do you show employees they are appreciated and you are grateful for their hard work? Let us know what we've missed.
Most importantly have a great Thanksgiving and eat as much turkey and pie as you can!
Tweet