We all have certain stores and brands that we keep going back to time after time. They consistently provide us with great products and services. When our friends and family ask for suggestions, they are a name we quickly and confidently provide. We love these companies, but what brings us back for more?
Yes, they provide quality and a product. Yes, they have great customer service. But it's more than just those things. They create and maintain an excellent customer experience. What exactly does that mean, though? How do you create it? Is it just something that happens with time? Can it be improved? Let's discuss.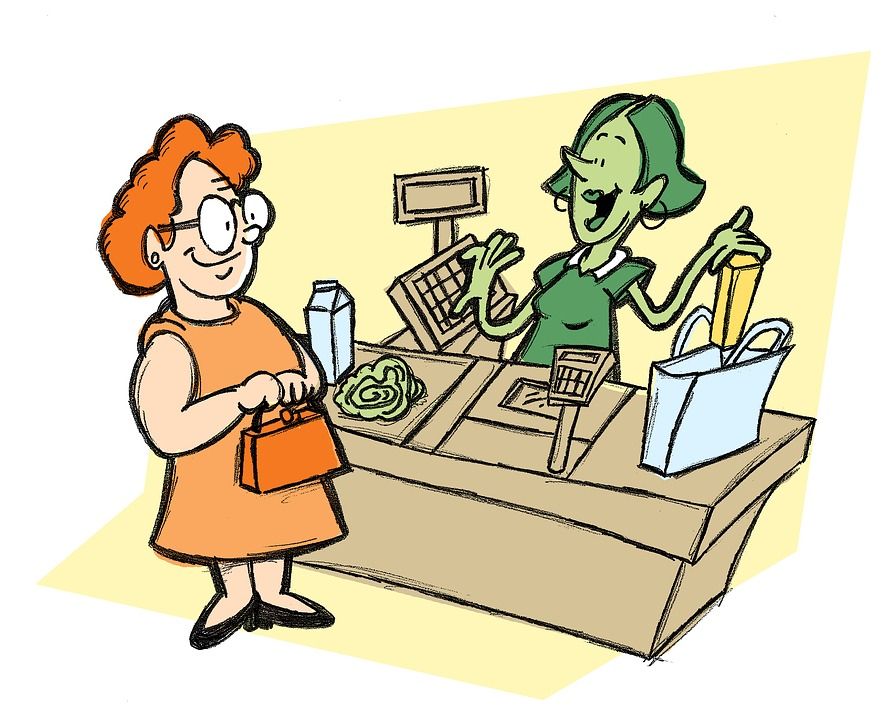 I bet you're thinking, customer experience, that's just a fancy way of saying customer service. WRONG. Though it does include customer service, customer experience is a mix of many things. Think about when you walk into your favorite store, there's something about the atmosphere and the ease of finding or ordering what you need. Also, you can't forget about the product or service. You get quality at each turn and you keep coming back.
So, how do they make it happen? Customer experience does not just happen (though if you have a good business plan it may seem like it does); it is created. It's in the branding and package design, it's in the materials that go into making the product, and that product's design. It's the look and feel of the brick and mortar location. It's your online presence. It's in the message the brand exudes. It's the people and the training they receive. It's planning. Whether you have an established company or are working to establish a new organization, here are some ways to create and/or improve your customer experience:
Keep It Cohesive
Make sure everyone and everything are on the same page. You take time crafting your mission and message, so put them to work. These should go further than just something employees read in their handbooks; be more than just a catchy tagline. They should mean something to the company and the customer. Everyone in the organization should buy into these messages, and they should carry through all facets of the brand. Also, don't forget to make sure all branding and imaging carry through the brand as well. You want to be recognizable; make sure your theme is integrated through all platforms.
Make Things Easy
Who doesn't like easy? Millennials and Generation Z have short attention spans. If it takes too many steps, they are moving on. We are also seeing in the retail world a move from shopping at brick and mortar stores to online shopping. If you don't have an online presence, you are in trouble. So many locations extend their reach and experience for the customers to multiple channels; online, apps, social media, and physical locations. Each providing ease of access to products and deals. Companies that cannot convert the experience to multiple platforms are faltering. For example, The Limited has just closed all of its physical retail locations–just one of the many recent retail casualties. Though they provided good in-store experiences, The Limited was slow to transition to multi-faceted selling platforms. Only in the past several years did the brand start to offer computerized in-store online ordering, something many other brands had established long before which calculated into their demise.
People Power
Now, I know I said this wasn't about customer service, but it is part of it. You can make sure that your online platform is easy to navigate, bug-free, and rarely down, but if your customer service is horrible, then forget it. Invest in your people, in their initial training, in their well-being, and their advancement. Happy employees carry their enthusiasm to those they interact with. I am currently planning a wedding and working to interview different "Big Day" vendors. It's exhausting, but one thing I will say is that all of these vendors get what it means to create a customer experience. I recently said "yes to my dress," and the experience and service there was amazing. They made sure my pregnant bridesmaids always had water and snacks; the woman who helped me find my dress even gave me her personal cell phone number so I can keep her updated on my wedding planning progress. They added the personal touch and made me feel special. If you can instill the importance of making a connection with your clients to everybody in your organization, you will have them coming back for more time and time again. Make them see the value in your people as well as in your product.
Customer experience is an expansive concept that includes, customer service, good products, easy online navigation, and more. Competition is everywhere. Make a plan that will help you stand out and connect with your client base. Plan for customer experience; don't think it will happen magically.
Tweet