"Talent wins games, but teamwork and intelligence win championships" is a quote famously given by the legend, Michael Jordan. A lot of people get confused when it comes to the topic of talent. Most think it's all they need to succeed. In some cases, such as professional basketball, it's a huge part. Some people are born with natural abilities that make up their talent; there's definitely a big difference between an individual who is 6'8" and someone who is 5'4" when trying out for a basketball team. Who do you think is more likely to be the first round pick? I'll admit, there is some flaw to that analogy. Work ethic, hustle, and mental capacity make up the difference whether it's in the NBA or in your marketing department.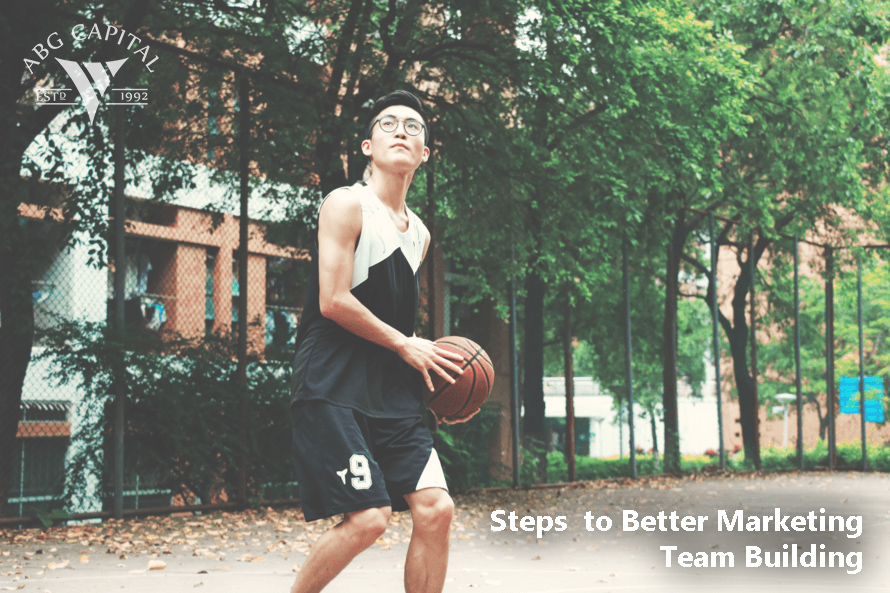 When building or refining your marketing team, it's really all about filling in the gaps between talent, brains, and hustle. Which brings us to our first step in building the ultimate marketing team.
Step 1. Identify the gaps.
Let's do a little audit with your current marketing team. Divide your employees into categories. The creative, the strategist, the analysts, and so on. Now identify the gaps. What are gaps exactly? Gaps are when your marketing team is missing or doesn't have the right skill set to keep the cogs turning.
This inevitably means you need to grow your team and you've reached that "oh crap" phase.
The good news is that you've caught your dilemma and you're taking the initiative to fix it. So good for you! You've now realized that there are blocks in your team that are preventing you from achieving your goals. Your talent gaps have led to performance gaps. The bad news is that performance gaps act as ceilings on your results.
What you shouldn't do is go and hire 10 new people to fill these gaps. Schedule evaluations with your current team members to identify what's working for them, what their passions are, and what you actually need. You'll be surprised when you find that hidden pool of talent within your current team hasn't surfaced until this point. Sometimes all it takes is being personal with your employees and showing them that your interest is to cultivate their passion.
Step 2. Be realistic.
If you had unlimited resources, you would create the perfect team in no time. The cost of the team would be unimportant. What you need to focus on is where you stand now, what resources you currently have available, and where it all exists in reality. Create a plan that outlines how you're going to fill the remaining gaps. Minimize waste in your department to free up your budget and begin to position your team to scale.
Step 3. Worry about the gap, not the project.
Turnover isn't a word that sits well with any business of any size. Sometimes it creates problems, but it's exactly what you need to weed out the main gaps within your department. You can look at it one of two ways; you'll have the waste of always looking for new talent, delays due to always trying to find that perfect talent, bringing people up to speed…OR you can look at it as a worthwhile investment in furthering your team's strengths. Don't hire contractors and agencies for what they can accomplish. Hire them for what they do best. There are agencies that can give you the world, but there are only few who can work with their passion. There are people who were made to do a few things really well; those people were designed to fill your gaps.
Now it's time to begin again. Remember, a well-oiled marketing team is always going to be a work in progress and will be far from perfect.
Not everyone who starts with you will make it to the finish. Realizing that priorities and needs change in team members as well as the company, helps rationalize what could be a tough decision ahead.
Team building is a necessary part of business. Forming the right team is an art that few businesses have yet to master. Are you the next Picasso?
Tweet