We've just come off a beautiful three day weekend full of sun, family, friends, and fun. If you're anything like I am, getting up in the morning this week was extra rough. Maybe you sat in your car a second or two longer trying to prolong the weekend feeling. Or, maybe if you're even more like I am, you considered calling in "sick." Sunburn counts as a kind of sick right? As the weather gets nice it's harder and harder to be stuck at work and "mental health days" are thought about more often. Americans have the tendency to be work martyrs and dedicate themselves so much to their job that they leave vacation time on the table. Though some would call taking a "mental health day" irresponsible, sometimes taking a break from work is needed. Here are five reasons playing hooky for your health is a good for you.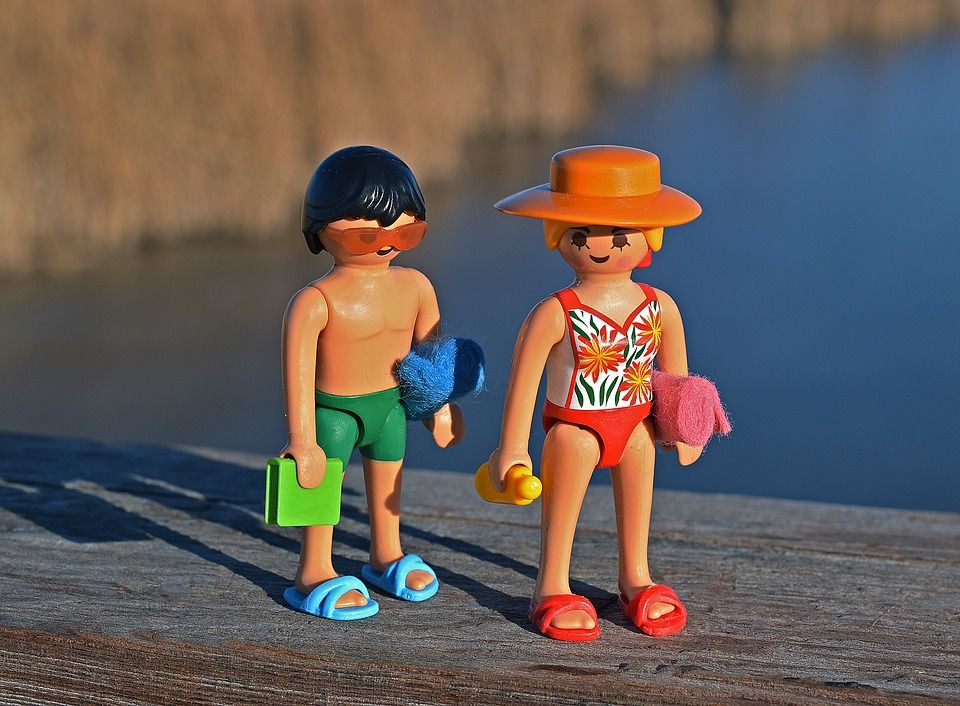 You're Burnt Out
In 2015, 55% of Americans left vacation time on the table combining for a 658 million days unused. Millennials are some of the greatest culprits of this, wanting to prove themselves and disprove the label of lazy and entitled that has been given them. Sometimes we work so hard to accomplish something that we actually end up sabotaging ourselves. Taking even just one day to recharge will help refresh your mind. When you return, you'll have more energy and mental capacity to tackle your project with increased vigor!
It's Preventative Medicine
It's no secret that stress can lower your immune system. When project deadlines are drawing near and you have meetings that are taking up most of your day, it's easy to become stressed. Though it may seem like a bad idea to take a "mental health day" during these times, it might actually be a great idea and save you in the long run. By taking a day to relax and let your body heal itself, you will be better equipped to stave off that nasty summer cold that's being passed around. Taking one day for yourself while you are feeling well is much better than a taking a week and being sick.
You Will Improve Relationships
We all talk about wanting a work-life balance, but how many of us really have it? We are always accessible, even when we take vacations, we still take calls and answer emails. Even if it takes a second, you are still distracted from what is happening in front of you. My fiancé and I have had many a heated discussion about work interrupting our time as a couple. I won't lie, we've both taken coordinated days off and played hooky together and it's always a wonderful day. Since we are "sick," we usually don't get bothered and are able to focus fully on one another.
You Can Shorten Your To-Do List
As a bride who has less than 6 months to her wedding, my to-do lists are quite lengthy. If you've ever been involved in planning a wedding you know it is pretty much a second job; I come home from work only to continue working on our wedding plans. But, even if you aren't getting married, everyone has to-do lists and chores that are piling up. We can't find the time or energy to complete them after work. Taking a day to catch up on your list can give you a great sense of accomplishment and help lower your stress levels. You can then carry these feelings over to your work the next day!
You Can Learn a New Skill
You're burnt out, stressed, bored even. You perform the same tasks day in and out. You have deadlines approaching and you're anxious.You feel like you've stagnated and maybe you've lost a few brain cells. Taking a mental health day can help get you out of the funk you're in. Just because you called off work doesn't mean you can't be productive. Take a weekday class or head to the library. You can learn a new skill or research a topic you are interested in. Passionate about giving? Take a day to volunteer. You'll feel good about yourself and you'll have exercised your brain in a different way. You may even be able to use your new skills in the workplace to your advantage.
These are just some of the many reasons taking a break from work can be a positive thing. We tend to feel a "real" reason to call off work is needed and forget our wellbeing should be reason enough. As long as you are not making a habit of unplanned call offs, taking a day for yourself can be positive and helpful in the long run.
Tweet