Welcome back, it's good to see that everyone has survived another work week 🙂 It seems as though everyone at ABG Capital has had a pretty good week and we even have some congratulations to give out today!
First off, we have officially migrated off of our old email systems and are now up and running with the new system. With that migration, we also got a new portal site for our employees. It's a great way to share information and keep everyone up-to-date. **If you are an employee who is still having trouble with this migration, please send an email to Steve or Jacob at the Help Desk and they'll address your issue.**
We want to give a shout out to our Employee of the Month, Denise Breide and our Spotlight of the of the Month, Natalie DeCario. Denise works for VoIP Innovations as the Project Provisioning Specialist and Natalie is the Communications Specialist for ABG Capital. Congratulations to you both!
Since it's the start of the month, we want to share all our April birthdays and anniversaries with you. Dustin Campbell, a VoIP innovations Technical Services Coordinator, will celebrate his birthday on April 10.  Dan Ravenstahl, President of GlobalPOPs and End User Services, will celebrate his on April 18 and Heather Halpern, a Provisioning Coordinator for VoIP Innovations, will celebrate hers on April 29th. Help us wish these folks a happy birthday!
As for our Anniversaries this month, we want to congratulate Mark Fleckenstein, the Marketing Director at InspiraFS, for making it to 3 years at ABG Capital. We also have two employees who will be receiving their 5 Year Service Awards! Congratulations to Nathan Rupp, the Platform Manager for Inspira, and Jerry Eddy, the Director of Development and IT Services for ABG Capital, for making it to 5 years!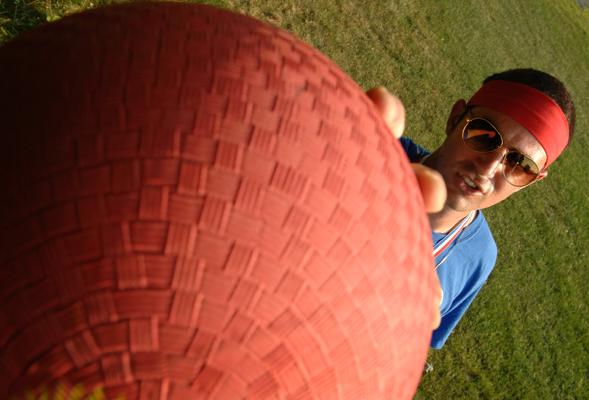 In other news, next Friday we're going to be playing some kickball! The teams are made and everyone is ready for the game. Those who can make it to the game will be leaving the office around 1 and we'll be able to play until 5. As we mentioned when we went bowling, there will still be members of our support staff who stay in the office and continue to solve any customer issues.
To wrap this post up, let's talk about some upcoming events. As you know, our Friday lunches are a big part of life at ABG Capital. In May, everyone is looking forward having a Cinco de Mayo Pot Luck Luncheon  Also in May, we will be taking employees to volunteer at the National Cemetery of the Alleghenies to clean off headstones. There will be more information to come!
If you're going to be in the Pittsburgh area this weekend, make sure you go outside and enjoy the nice weather we're supposed to have. Have a great weekend everyone!
Tweet