From everyone at ABG Capital, Happy Fourth of July! This week has gone pretty fast, but there's been a lot of excitement. Last week we had our month end meeting where we recognized our May Employee of the Month, Spot Light of the Month and Honorable Mentions. Today I'd like to introduce those employees who have been outstanding for June: Geno Zuccaro is our Employee of the Month and Kathy Scheidelmeier is our Spot Light of the Month. Jake Crisman and Denise Breide also deserve some recognition for being our June Honorable Mentions.
While we're making these monthly announcements, we want to give a shout out to all of our July anniversaries and birthdays. The anniversaries are Jeff Tapolci on July 7th (16 years), Sharon Kolesar on July 19th (2 years), Jaime Doyle on July 25th (2 years) and Joe Golubski on July 26th (3 years). Congratulations everyone!
The July birthdays are Justin Cornish on July 2nd, Jaime Doyle on July 9th, Jennifer Williams on July 13th,  Jerry Eddy on July 19th, Lowell Smith and Ryan Rice on July 21st, Collin Ballantine on July 24th, Eric Butler on July 30th and Bruce Smith on July 31st. Happy Birthday to you all!
In other news, ABG Capital is going through a network evolution project that will move ABG Capital and its portfolio companies' network resources to the world of virtualization. One of the first pieces was installed this week when we added our brand new SAN (Storage Area Network) to our ACM Co-location.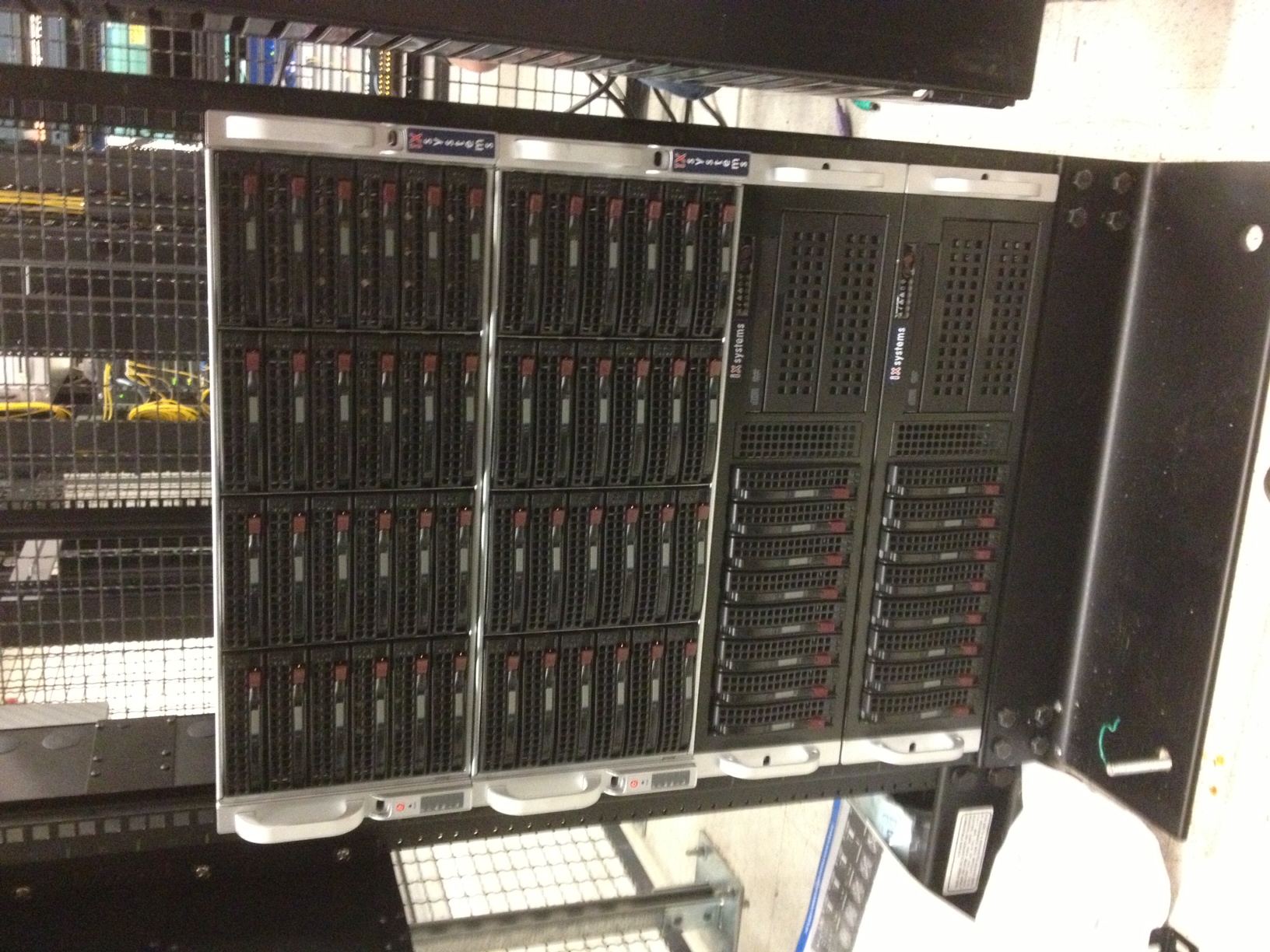 Lastly I want to mention that we are currently undergoing a website reconstruction. The look and feel will remain the same, but we'll be adding more of our own pictures and refreshing the content. We're looking to have Phase One completely by the end of July. We'll be making another announcement when it gets closer to the unveiling.
Tweet