Welcome back to the Just another Friday at ABG Capital blog post! Today I have some great things to share with you. Since it's almost the end of July, it's time to mention our August birthdays and anniversaries. Our August birthdays include Geno Zucarro on August 5, Matt Bartko on August 10, Tyler Weimerskirch on August 12, Kathy Scheidlemeier on August 20, Ian Hambelton on August 26 and Sharon Kolesar also on August 26. Happy Birthday to all of you, we hope you have some great celebrations!
Next we have to announce a few August anniversaries. Barry Yancosek has been with us for three years as of August 2 and Denise Breide has been with us for two years as of August 23. Congratulations on making it to these fantastic milestones in your ABG Capital careers!
It is the end of the month and this is usually when we announce the topics we've discussed in our Month End Meeting, but that meeting has been postponed. We've moved the meeting to next Friday, August 2. That means that next week's Just another Friday post will have all of the great July information.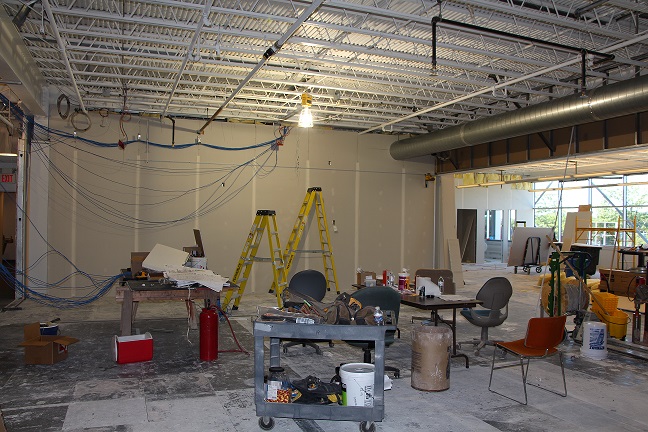 In other ABG Capital news, our build-out is happen so quickly; old walls are coming down just as fast a new ones are going up! While those new walls are going up, they're prepping the floors for carpet and then the furniture will be arriving August 5. The office is noisy and full of dust but it's all part of making the final product happen that we can't wait to see.
That's all we have for you today folks. Have a great weekend!
Tweet