Happy Friday everyone! I hope you're ready to hear all about the exciting things we've been up to all week. I want to start off by mentioning that our CEO, Jeff Tapolci, was featured in the Pittsburgh Business Times as part of an executive survey they did. There were 97 executives and managers who offered their advice on business traveling. Jeff was featured in the "Through business travel I have learned to never…" section where he replied with, "Put your car keys in a checked bag."
Since June is coming to an end, we had our Month End Meeting today. Unfortunately our Employee of the Month, Randy Stegner, wasn't in the office to accept his award but we'll make sure he gets in on Monday! We also named Matt Chapman as our Honorable Mention. We also congratulated Erica Penrod and Jessica Young for making it to important anniversaries at ABG Capital. Erica has been with us for 5 years and Jessica has been with us for 10 years.
Earlier this week we had a big birthday in the office. Rich James, our legal counsel, celebrated his 50th birthday! After work he was surprised with a birthday party at the O'Reilly Theater. Everyone enjoyed a pasta bar and the show, Other Desert Cities. Later in the week Jeff Tapolci and Ron Eggert joined Pete Ferraro from KFMR at the Cigar Bar at Cioppino of Pittsburgh.
In the office this week our IT crew, Steve Korbett and Jake Crisman, kept themselves very busy. They always have numerous issues to solve on a daily basis, but this week they've ramped up their IT efforts and completed over 22 tasks! Keep up the great work you guys!
On Sunday, June 23rd, we celebrated our 21st birthday. We've grown as an organization so much since 1992 and we love where we are today but our history is still a vital part of our existence. Next week we'll be posting a more in-depth article on our history and how our values then still hold true today.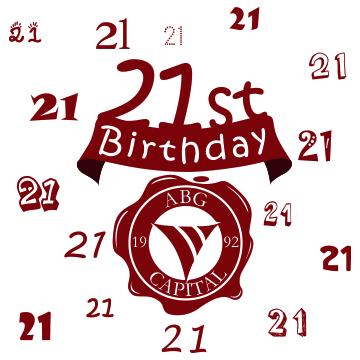 Tweet