It's the most wonderful time of the year! And the most stressful time to travel. The holidays are right around the corner, but if your friends and relatives aren't then you're probably going to find yourself in or on a plane, train or automobile to join your loved ones.
Just last week, a few of us were sitting around remembering the days when airline travel was a special event. People dressed up to take a ride on an airplane. There were fancy drinks, in-flight movies, and full meals were served on flights where baggage was included in the cost of your ticket. Now, flying feels more like a process to endure rather than an event to enjoy. Luckily, we here at ABG Capital are experienced travelers and we've gathered a list of tips that should make your holiday travels a little less stressful. We'll tell you how to keep your sanity during holiday travel!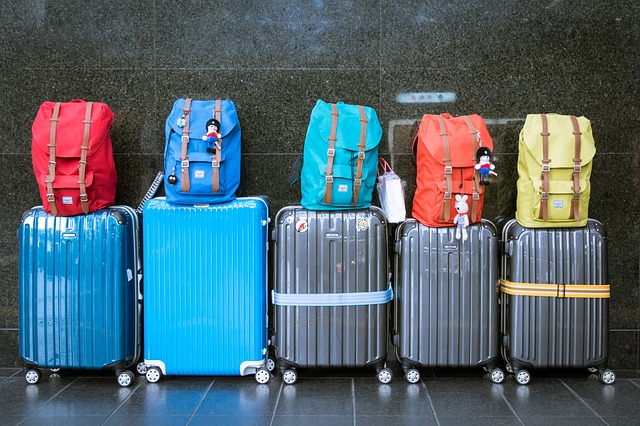 My favorite number one holiday traveling tip is this: Ship your bags and gifts. This will require some serious pre-planning but it will cut down on baggage costs, free up room in your trunk and seriously reduce the risk of it being lost or stolen along the way. Nothing would be worse than a roadside motel parking lot robbery while you sleep, or your gifts hopping a plane to Maui while you're landing in Detroit.
Pros of shipping your luggage and gifts:
Shipping services are reliable and will provide you with a tracking number to keep tabs on your stuff.
You can skip check-in lines and avoid waiting around in the baggage claim area.
No schlepping your stuff to and from the airport.
No chance the airline will lose or mishandle your possessions.
No gate agents rooting through your luggage and ruining your perfect wrapping job.
Cons of shipping your luggage and gifts:
Despite airline luggage fees, they're still more economical than the cheapest shipping options out there.
Service is usually only available on business days so you have to account for that when planning for timely delivery.
You'll need to drop your things off at a designated shipping location or arrange for special pick up.
Another extremely important tip for keeping your sanity while traveling for the holidays is to pack smart! Whether you're taking a single carry-on or checking 10 suitcases, the same principles can be applied to your packing methods. I like to lay out my luggage about a week before my trip so I can pack things as I go. If your luggage is square with rigid sides, pack your shoes first, in pairs on the sides. Fill in the gaps with your accessories like belts and jewelry and then your underthings. Finally, lay your clothes flat across the top. If your luggage is a soft, duffle-bag variety, the same rules apply, except roll your clothes to fill in the middle. Always pack back-up clothes, pajamas, and any beauty necessities or medications in your carry on in case your luggage gets lost.
Before you leave for the airport, check your airline's website or app so that you are up-to-date on any potential weather situations or flight delays. Know your gate and flight number so you can skip the big board and get moving to your destination. Allow yourself plenty of time before your flight so you aren't stressed out and rushing when you get to the airport. You'll need time to find parking, check your bags, and move through security. Eat a healthy meal before your get to the airport so you don't have settle for stale, airport bookstore trail mix, or a disappointingly non-nutritious, non-tasty in-flight meal.
Our final tip is this: Take a deep breath and keep in mind why you're going through all of this holiday travel hassle in the first place. View your fellow travelers as comrades all striving for the same goal. Pause and remember that the time spent with your family and friends will be worth any minor inconveniences you might experience along the way. Cherish your time together, the memories you will make and have a safe and happy holiday!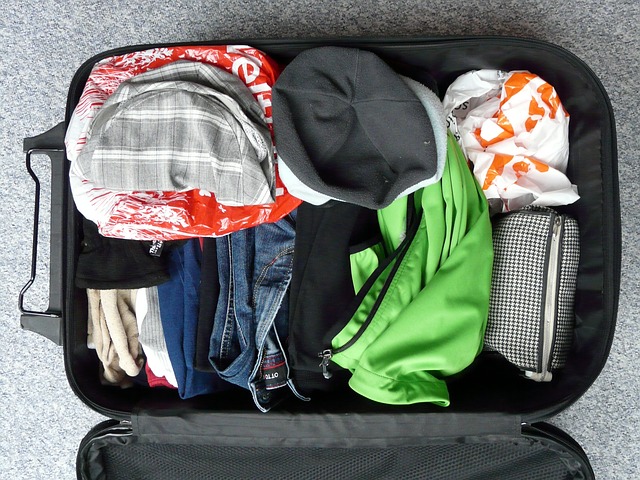 Do you have any no-fail traveling trips you'd like to share? On the flipside, how about any horror stories you may have so others can learn what NOT to do?  Comment below!
Tweet