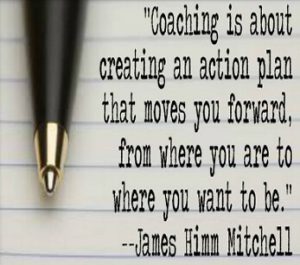 Many leadership terms sound incredibly similar, however, when used as leadership strategies they may produce vastly different results. Today we will discuss two terms that fall into this category–coaching vs. mentoring. We will discuss what the terms mean, how they apply to organizations, and the different results each strategy can produce.
Coaching and Mentoring Meanings
Coaching is a term used to describe a leadership strategy focused on performance and goals. A coach is focused on the group and task at hand and driven by power and position.
Mentoring is a term used to describe a leadership strategy focused on facilitating individual growth and responsibility. A mentor is focused on giving advice, personal growth, and is driven by the value of growing relationships and individuals.
What do coaching and mentoring mean to organizations?
Both coaching and mentoring have a place in business and leadership. Coaching can be used when implementing new technology or systems, developing specific skills organization-wide, or helping a group of employees meet expectations. Mentoring, on the other hand, can be used as a tool for succession planning, developing expertise in specific departments, or helping individual employees grow within their roles.
Results
Coaching produces tangible results; it helps departments to meet productivity goals. On an individual level, it helps employees learn skills that may be holding them back in terms of technology or systems. As a whole, coaching helps the organization develop groups of talented individuals to accomplish organizational goals.
Mentoring, on the other hand, helps the organization develop future professional leaders.  On an individual level, mentoring gives professionals access to current leaders and resources they need to grow professionally for their future roles.  On an organizational level, mentoring aids the organization by developing dedicated professionals for succession planning and leadership roles.
Although coaching and mentoring seem similar on the surface, there are many different approaches to workplace development. Does your workplace differentiate between coaching and mentoring?
Tweet