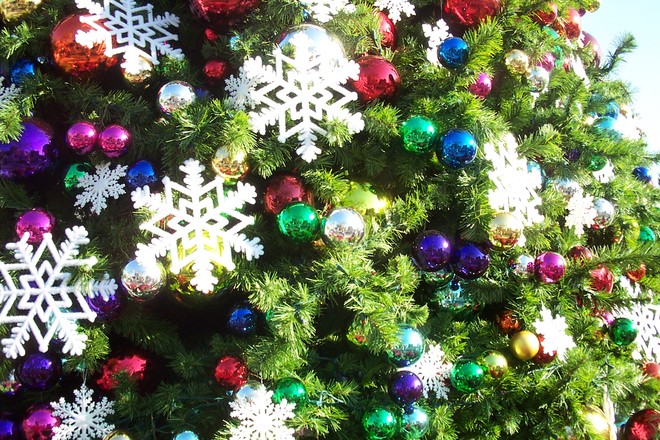 How can you bring in the festivities that surround the winter holidays into the office without excluding anyone or making anyone feel uncomfortable or worse, offended or discriminated against? After all, the holidays are about all things good! Giving, gathering, fun, food, family and friends aren't usually topics that spur feelings of discrimination or offense. So, how can you keep things light and celebratory while still acknowledging the meaning behind this season?
Turkey Bowl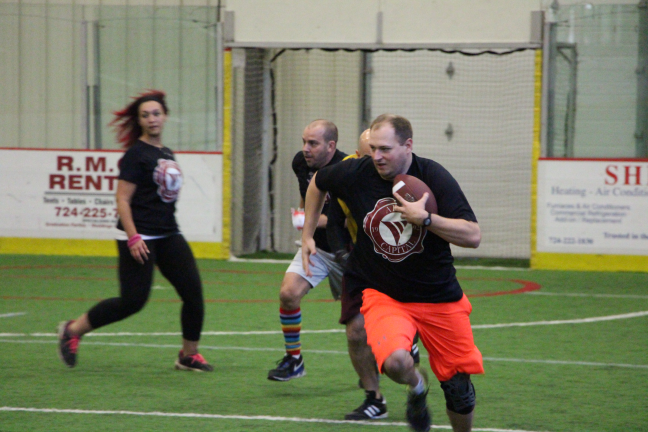 Here at ABG Capital, we kick off the holiday season around Thanksgiving with our annual flag football game, the Turkey Bowl. That's really the signifier that we've entered into the big rush of holiday events that follow in December.
Toy Drive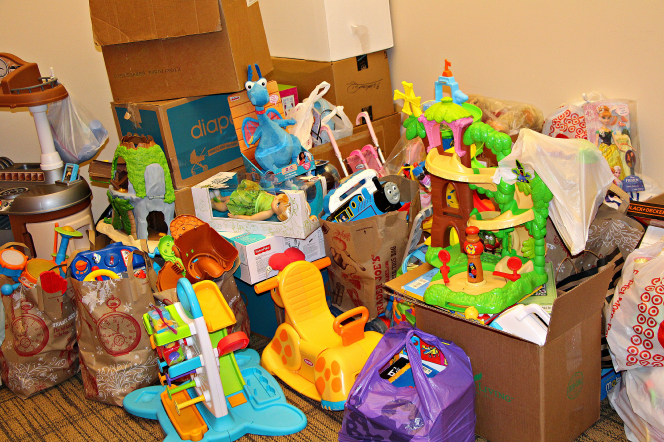 Up next, we have our annual giving back volunteer event. In years past, we've volunteered with the Greater Pittsburgh Area Food Bank. This year, we served as a collection sight for Play It Forward Pittsburgh, a local, gently-loved toy donation drive in the Pittsburgh area celebrating its third year of collection and distribution. They collect gently used toys and then offer them free to families who are in need or might be having a tough year. On December 11th, we're scheduled to go volunteer to help them set up and sort toys for families in need.
Holiday Party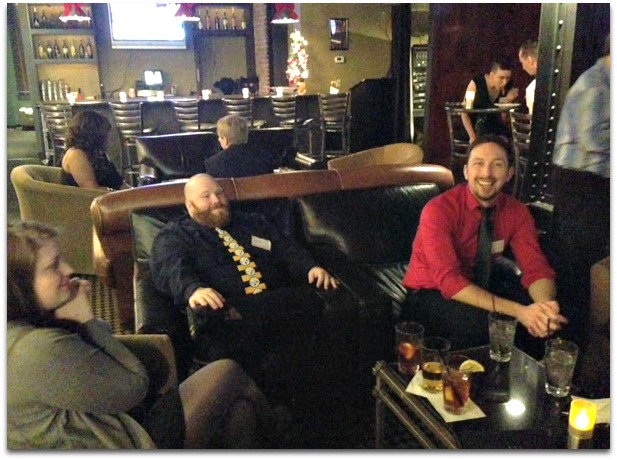 Football games and volunteer events might not be something every company does around the holidays but the one event that most companies look forward to is the company holiday party! Mid-month we have our annual Holiday Party on a Saturday night where we clean ourselves up, bring our dates, and gather together for some food, cocktails and dancing.
Ugly Sweater Party
Later in the month, we host a holiday pot luck luncheon where everyone contributes their favorite holiday dish or dessert, and on the same day, we hold an Ugly Holiday Sweater Contest! It's hard to not be in the holiday spirit when everyone is dressed in their holiday worst and there's delicious treats in the office all day!
How Can You Spread the Holiday Cheer?
Hopefully our run down of ABG Capital holiday fun has given you a few ideas you can use to bring some holiday cheer to your own offices. But just in case you need a few more ideas, here are some other suggestions we love:
Have a cubicle decorating contest.
Host a cookie exchange.
Have a White Elephant gift exchange.
Watch a holiday movie in the office with popcorn.
Go to other offices in your building to sing carols.
Host a hot-chocolate bar with different toppings.
Let your staff go home early one afternoon.
However you choose to celebrate the holidays with your coworkers, we suggest remembering the following tips in order to make the holidays fun for everyone. Keep office décor and celebration themes non-specific. Santa can skip your holiday party this year. Instead, deck your halls with flowers, balloons, evergreens, lights and snowflakes. When choosing music for your celebrations and parties, keep in mind that there are plenty of seasonal songs out there that don't refer to specific religions or traditions. "Let It Snow," "Deck the Halls," "Sleigh Ride," and "Jingle Bells" are great examples.
We hope you all have a great time this month gearing up for your holiday activities! We cannot wait to give back to our community next week and celebrate the season with you all! Happy Holidays!
Tweet