ABG Capital portfolio company GlobalPOPs recently expanded its team.  Two weeks ago, they welcomed Eric Butler as their new Technical Support Contractor.  Eric comes to GlobalPOPs from TRG Customer Solutions where he worked as a Sales Supervisor and Customer Service Representative for 10 years.
Eric is a huge sports fan with the Penguins being his favorite team and hockey his number one sport.  He and his wife are partial season ticket holders for the Pirates and Penguins.  Eric loves outdoor activities such as hiking, fishing, hunting, and camping when the weather permits.
Another ABG Capital portfolio company, VoIP Innovations, also recently expanded its team.  Last week, they welcomed Sally Stewart, who will be working as a Provisioning Representative.  Sally joins the VI team from Neishloss & Fleming, Inc., where she worked as a Compliance Officer for over 6 years.
She attended Carnegie Mellon University and earned a BA degree in Creative Writing.  In her spare time, Sally enjoys Dragon Boating, kayaking, cooking, dancing and making jewelry, primarily with metals and glass.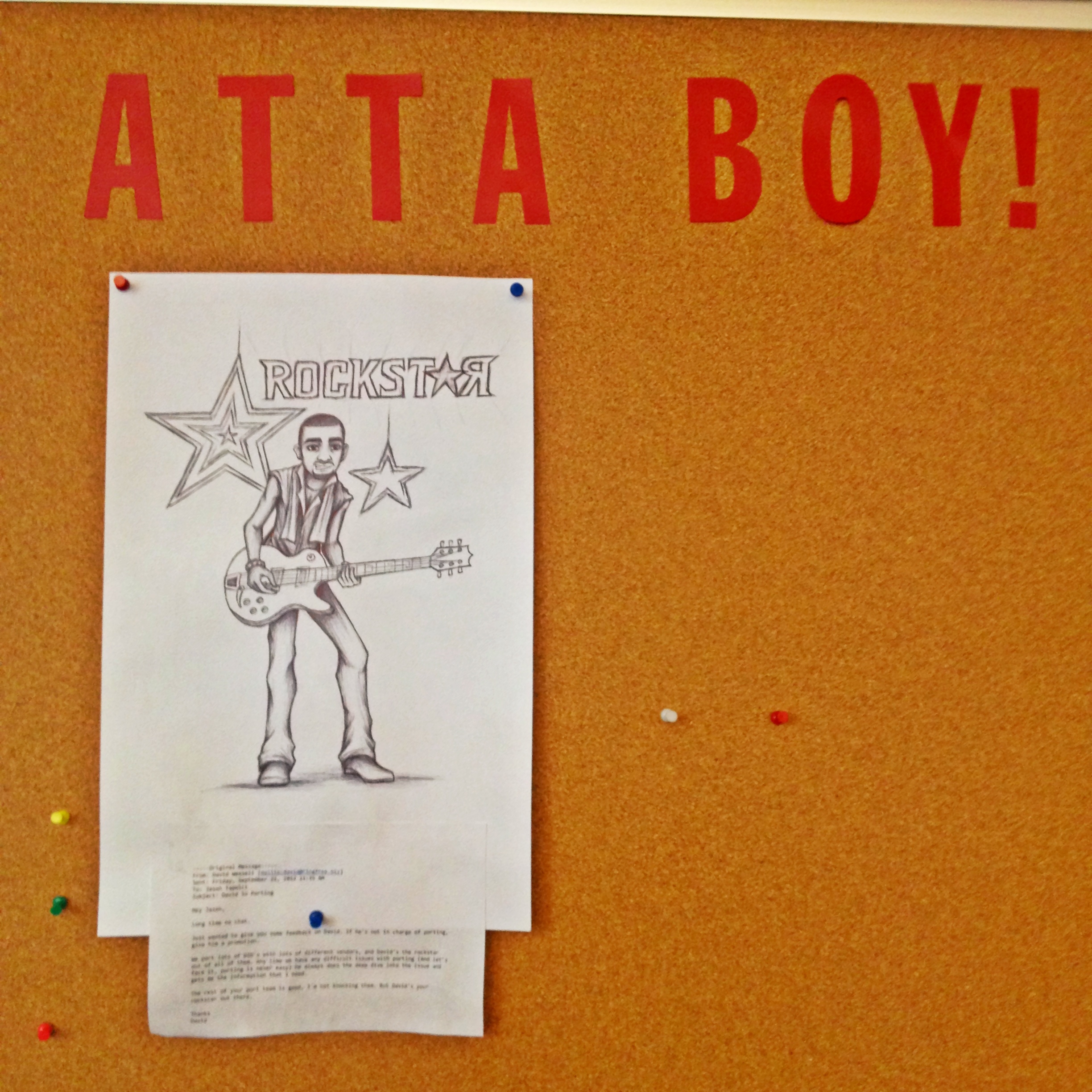 In addition to bringing in new employees, VoIP Innovations recently received a glowing review on one of its existing employees, Provisioning Specialist, David Smith.  VI customer David Wessell, from Ring Free Communications, LLC, sent this feedback last week:
"Just wanted to give you some feedback on David. If he's not in charge of porting, give him a promotion. We port lots of DID's with lots of different vendors, and David's the rock star out of all of them. Anytime we have any difficult issues with porting (and let's face it, porting is never easy) he always does the deep dive into the issue and gets me the information that I need.  The rest of your port team is good, I'm not knocking them, but David's your rock star out there."
As a result of this positive customer feedback, ABG Capital employees created an "Atta Boy!" bulletin board, where they will recognize positive achievements of their employees.  As a result of David's rave review, ABG Graphic Designer, Ryan Rice drew a caricature of David as a Rock Star, which was posted on the "Atta Boy!" board.
Tweet