One of my favorite end of year trends is the Google Year. In my opinion, this is a great way to summarize the year in technology, social media, and the public. You can check out the 2016 video here.
Now that you've looked at the year in review, let's discuss social media trends for 2017!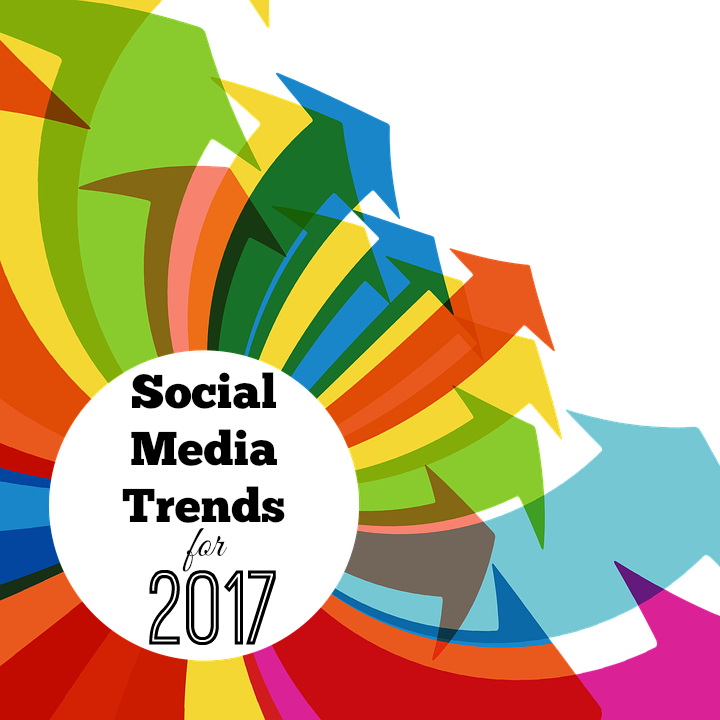 Virtual Reality
2016 has been the year of VR. Many major companies are releasing VR devices, including Sony, for use with their Playstation game console and Samsung for use with their Galaxy phones. Although these were released with gaming in mind, the rise of social VR is coming. It is beginning with 360-degree photos on social media platforms and will only keep getting more involved. Be prepared to feel like you are at all of the hottest events in 2017!
Live Video
Live Video is catching on with companies much faster than individuals. Recently, I've seen quite a few television commercials demonstrating how to go live on Facebook. This doesn't seem to be going away in 2017. Live videos are a great way to interface with customers and have customers connect with each other in real time.
Social Fundraising
Kickstarter, Go Fund Me, and Crowdrise have gotten a lot of attention in 2016. Social fundraising has become a great way to get ideas funded by individuals who can get behind those ideas. Individuals, start-ups, and nonprofits have all found great success in social fundraising campaigns. Look for this trend to keep getting more popular in 2017!
Filters and Photos
In 2016, we saw a lot of pictures of our friends with dog faces, reindeer, funny voices, explosions, and glitter thanks to Snapchat's filter feature. 2017 will bring filters to Facebook and Instagram due to the public interest in expiring media. Look for Snapchat to be the trendiest social media platform of 2017.
As we look forward to what will happen in 2017 one thing is for sure, social media is here to stay. What are you most looking forward to happening?
Tweet