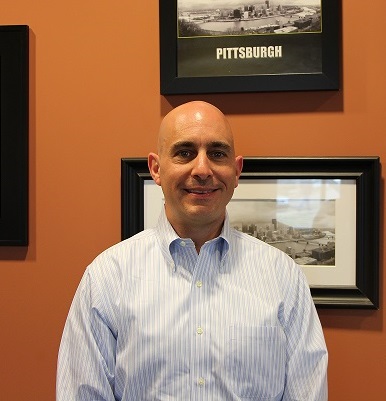 WHO: Jeff Tapolci, Ron Eggert and Kieran O'Dea
WHAT: Networking at the Pirates Game
WHERE: PNC Park
WHEN: Wednesday May 29, 2013
Jeff and Ron were invited by Kieran O'Dea, from Alpern Rosenthal, to spend time outside of the ABG Capital office doing some networking at a Pittsburgh Pirates game. Kieran is currently a shareholder in the Audit and Assurance Department and he specializes on privately-held manufacturing, distribution and service companies.
Kieran didn't intend for this to be any sort of formal networking event; he wanted to invite a few colleagues and enjoy the ball game. Among the invitees were lawyers, bankers, PE guys and a few other people from his firm who all enjoyed getting to know each other in the casual setting. They even ended the night with a great win for the Pirates!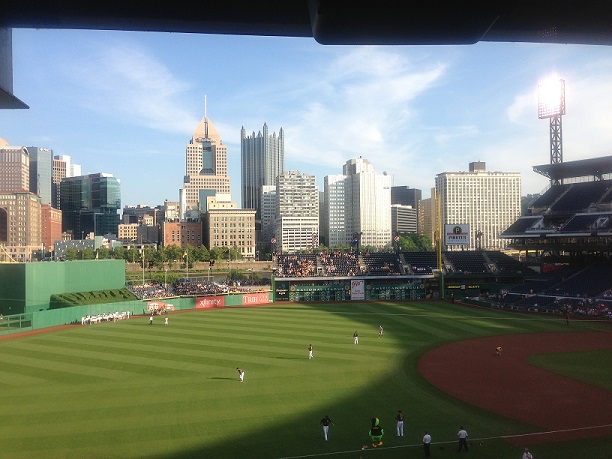 WHO: Jeff Tapolci, Jason Tapolci, Collin Ballantine and Kathy Scheidlmeier
WHAT: New Hire Luncheon
WHERE: The Rivers Club
WHEN: Wednesday May 29, 2013
Everyone can relate to the feeling of being a new employee, but Jeff and Jason decided long ago that they really want to get to know the new ABG Capital employees they hire. What better way to do that than by taking them out for a nice lunch at the Rivers Club! It's a great way to put the office pressures aside have some good conversation over delicious food. Check out the Inspira Facebook page to see how great Jeff, Jason, Collin and Kathy looked!
WHO: Jeff Tapolci and Sharon Kolesar
WHAT: Wells Fargo Health Care Reform Event
WHERE: Chartiers Country Club
WHEN: Thursday May 30, 2013
You may or may not be aware that we are in the midst of a nationwide health care reform. Many things will be changing in the coming months and it's going to affect organizations and the health care plans they provide to their employees. Jeff and Sharon, our HR Manager, were invited by Sean Andreas, our Insurance Rep, and Ben Witsberger, our Business Banker who are both from Wells Fargo. The event was called, "Health Care Reform: Strategic solutions to address the play or pay mandate," and featured Michael Schenk, a Benefits Compliance Consultant at Wells Fargo.
Michael talks about the Affordable Care Act (ACA) and its effects on employer-provided health plans. The main topics that he covered in his presentation were the provisions going into effect next year and their impact on employers and group help plans, what strategies can minimize the financial impacts of the ACA and how to maintain a legally compliant program that is still competitive enough to attract and retain top employees. Jeff and Sharon attended this event so they can be better resources for their employees who may have questions on how the health care reform will affect them.
Tweet