Before we talk about the festivities we enjoyed last weekend, we have a some very exciting news! We are proud to announce that ABG Capital ranked on the Best Companies Group's 2015 Best Places to Work in PA list for the fifth year in a row! We are so excited and proud to be number 16 on the list of small to medium sized Pennsylvania companies! The Best Companies Group compiles the rankings by sending out a survey to employers and employees in hundreds of companies in the commonwealth. Using a formula, they score the surveys based on the answers to the questions. Employers fill out their survey listing the perks, benefits and offerings that they feel showcase the best parts about their company and employees fill out a separate survey with satisfaction-based questions. We are honored to be ranked so high on this list of innovative workplaces. Now that we got to toot our own horn for a second, let's get into what really matters: helping during the holidays and, of course, partying.
Last week we gave you a quick peek at some of the fun and unique events we participate in as a company during this time of year. Our volunteer opportunity with Play It Forward Pittsburgh on Friday, December 11th was a huge success. ABG Capital served as a collection site for people in the Robinson area. Last week's blog post included a picture of all of the donations we received! On Friday, we went to their Century III Mall location and we got to work putting the finishing touches on sorting all of the toys into organized areas. On Saturday, December 12th, in Play It Forward Pittsburgh's 5th year of operation, they welcomed over 1,100 people through their doors and gave toys away to over 4,000 local children!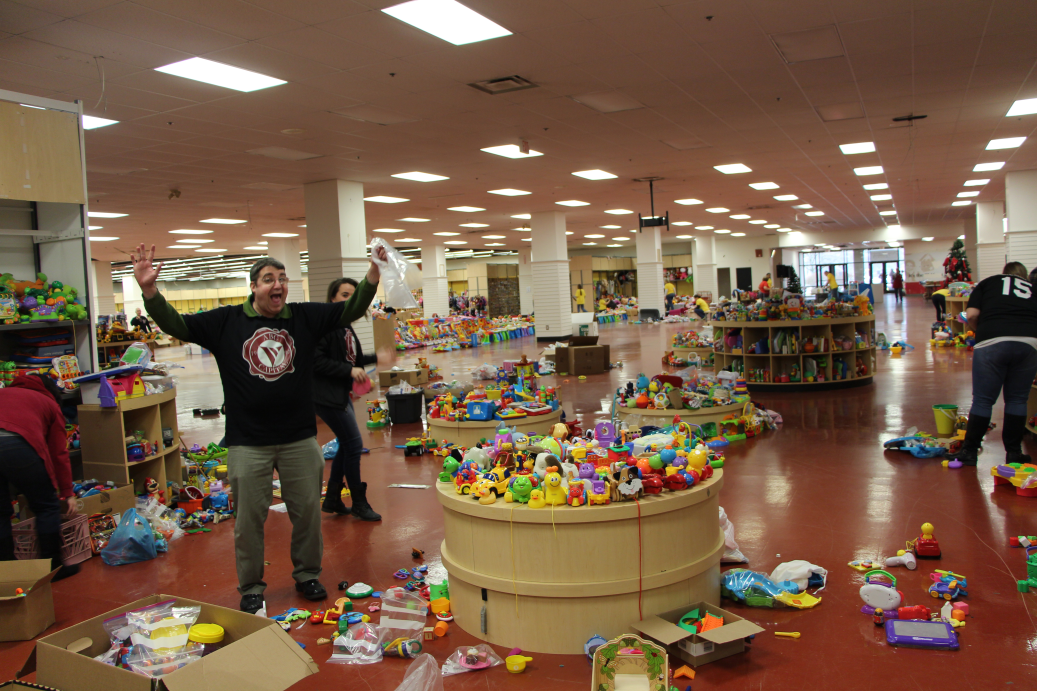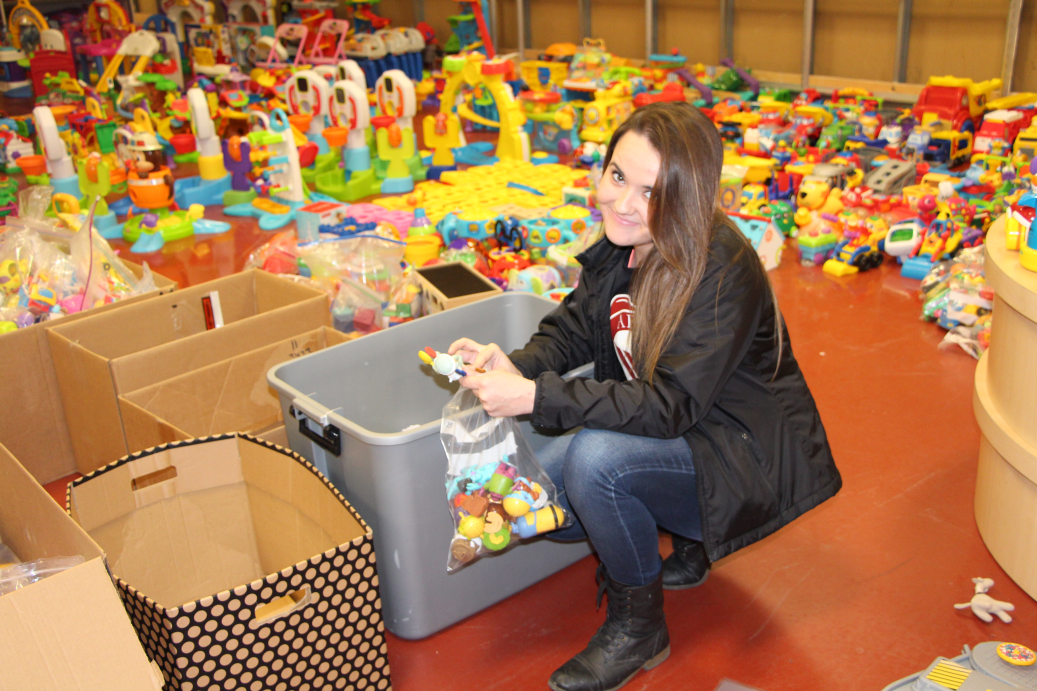 While Play It Forward was blessing thousands of local families with gifts to put under the tree this Christmas, we were getting dolled up and ready to celebrate the Holidays at our company holiday party! We returned to Olive or Twist for a fantastic evening of delicious food, drinks and dancing. Olive or Twist is the perfect atmosphere for our group. The stylish upstairs lounge and VIP room is spacious enough for people to hang out in groups, and also intimate enough that you get to mingle and socialize with all of the guests.
After dinner, we took a little break from the music to hand out some well-deserved recognition awards. These awards aren't quite as serious and prestigious as our Employee of the Month or Length of Service Awards, however. At this time of year, we take a look back at our company sporting events and hand out some good-natured, silly awards to recognize some of our most athletic and non-athletic team members. The King Pin and Gutter Ball Guru awards go to our bowling stand-out stars; Rookie of the Year and Homerun Hero were two awards given to participants in our company softball game; Hands of Stone and Better Off as a Ref were awards given to two guys who show up every year to the flag football game and really try their hardest.
Once all the laughter dies down, our owners take a moment to recognize one staff member with the presentation of the Gerard F. Tapolci Award. This staff member worked throughout the year to exemplify our company's CORE Values, demonstrate exceptional teamwork and promote prosperity for themselves and the company. This individual is presented with a monetary gift and a trophy. Human Resources Manager, Sharon Kolesar was 2015's very deserving recipient.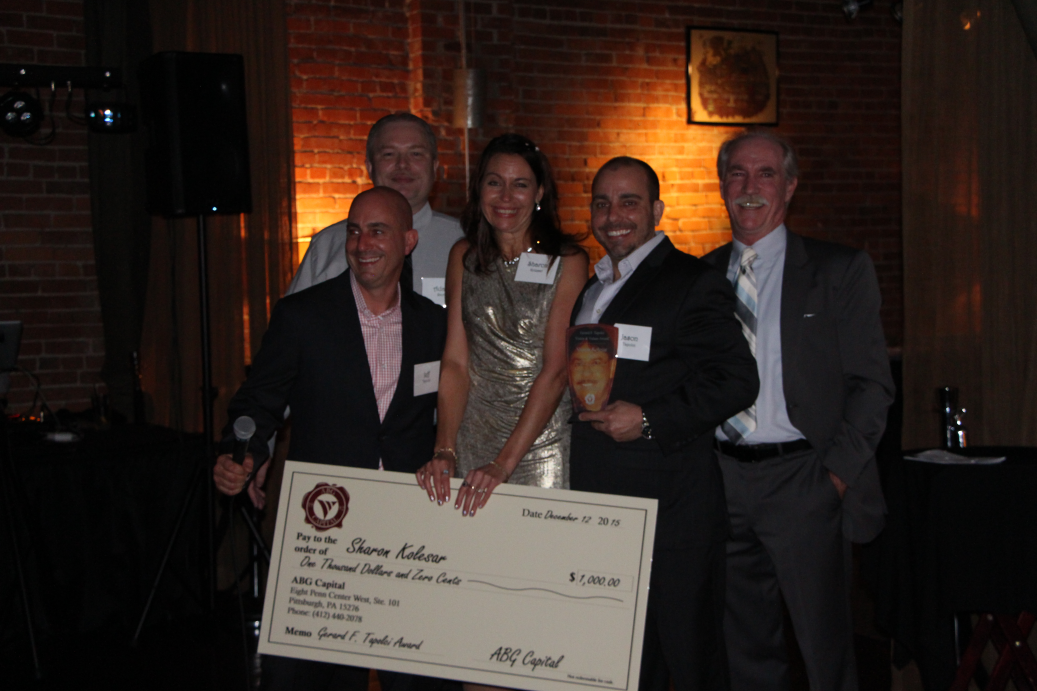 As each year comes to a close, we look back on all that we accomplished. We grew as an organization, we developed as individuals, and we had a really great time along the way. Be on the lookout for our last blog posts of the year. We'll write about the benefits of holding Planning Sessions for the year ahead and give you some pointers on how to conduct them and what you should expect to gain from holding these meetings. Also, it wouldn't be almost the New Year unless we shared with you some Health and Wellness New Year's Resolution tips.
Happy Holidays from ABG Capital!
Tweet