This weekend we had our 21st Annual ABG Capital Company Picnic at South Park V.I.P. Pavilion in Bethel Park. We were very fortunate that we had great weather, great people and most of all great times! We organize these picnic every year so we have a chance to get together with our employees and their families. It's a carefree time where everyone can just let loose and have some fun.
We first want to give a huge shout out to Sara Warhold and Sharon Kolesar. These two worked hard to make sure everything went off without a hitch. Thank you both for all of your hard work!
The picnic ran from 2 p.m. to 7 p.m. with TONS of fun activities going on the entire time. There was basketball, volleyball, horseshoes, corn hole and mini golf. We had water balloon and egg tosses, spoon races and the kids could even get their faces or fingernails painted.
Now, we mentioned already that we played a few friendly games of corn hole… But there were a few professionals at the party! Kathy Scheidlemeier brought her husband and son to the picnic and those two were knocking teams out left and right. We have reason to believe they are part of some sort of secret corn hole society because of the accuracy and technique they brought to the table. No matter how bad people won or lost, every game was a truly enjoyable one.
If you want to check out some pictures from the picnic, please visit our Facebook page!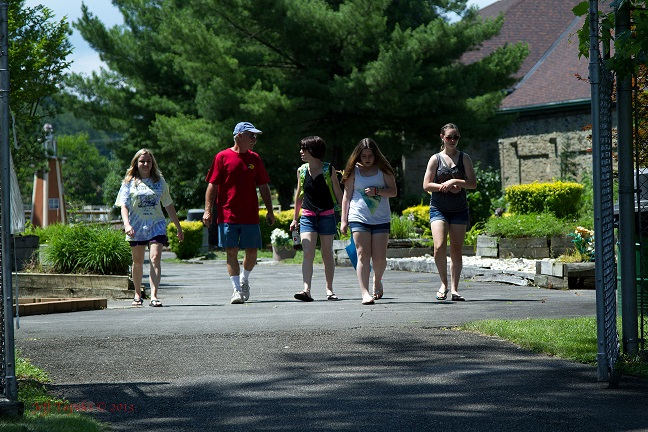 Tweet