Festivus! A holiday celebration created by Seinfeld writer Daniel O'Keefe, which became a popular culture phenomenon when it was written into a 1997 episode of Seinfeld. Seinfeld fans, as well as, those who have never seen the show celebrate the unofficial holiday annually. Typically celebrated on December 23rd, Festivus is celebrated as an alternative to commercialism and the pressure of the traditional holiday season.
Keep reading to learn about traditional Festivus activities, and how to make them safe for your workplace this year!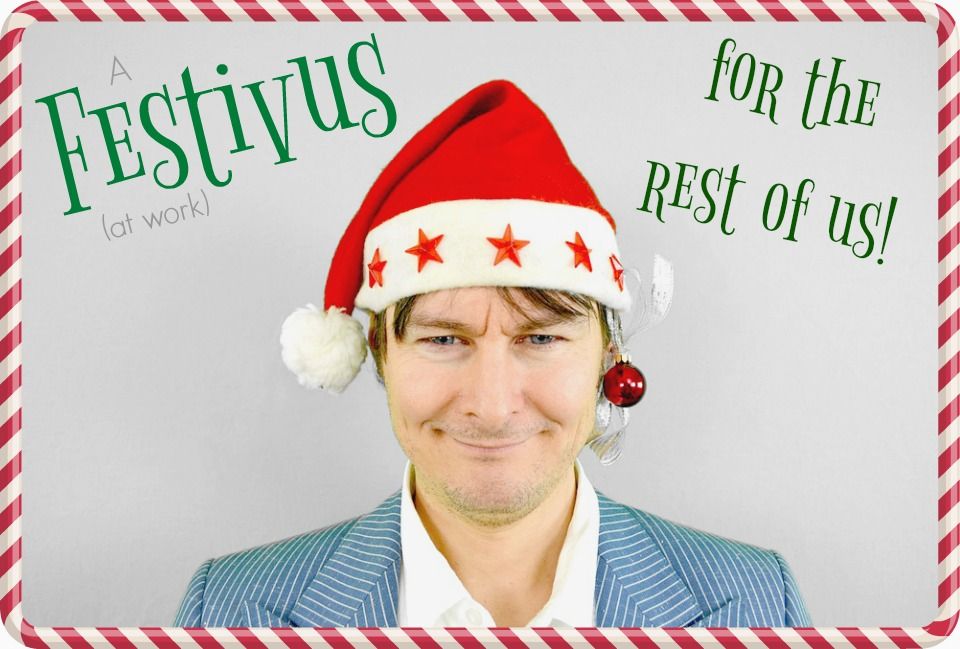 Festivus Pole
In contrast to your fully decorated office Christmas tree, a Festivus pole is a plain, unadorned aluminum pole. This is the ultimate symbol of Festivus, with no glitz or glamour. You can buy an official Festivus pole for the office from FestivusPoles.com, or go to your local hardware store and pick up a plain aluminum pole. However, in the anti-commercialism spirit of Festivus try to find an aluminum pole in an office closet or storage room.
Festivus Dinner
The official dish of Festivus is meatloaf! Although meatloaf might not be practical for your office Festivus celebration, why not turn it into a potluck. Ask everyone to contribute by bringing a dish. After all the importance of the meal is to prep for the Feats of Strength!
Airing of Grievances
Now this part of the celebration, although it created many comical TV moments, may not be work friendly for some. A few tips for including this in your work celebration are to remember to keep your grievances light-hearted, try to focus your grievances on celebrities and politicians and most importantly, remember that you need to keep your job!
Feats of Strength
Lastly, the Feats of Strength should follow your meal and Airing of Grievances. Although the traditional Feats of Strength wrestling match isn't work appropriate, you can choose from some of these suggestions; arm wrestling, thumb wrestling, staring contest or board games.
The most important thing to remember when celebrating Festivus in the office is to be safe! We hope that you enjoy your Festivus celebration and have your share of Festivus miracles.
Tweet