Your talented troupe of employees are your business's number one asset. They are the key to your excellence in customer service, your ability to do the job right the first time, and to ensuring your company's growth. They are the main ingredient in your recipe for success. And you want to keep them happy within your ranks.
A great way to ensure that your energetic employees maintain their enthusiasm for the job is to give them a reason to jump for joy. And this could be group health insurance.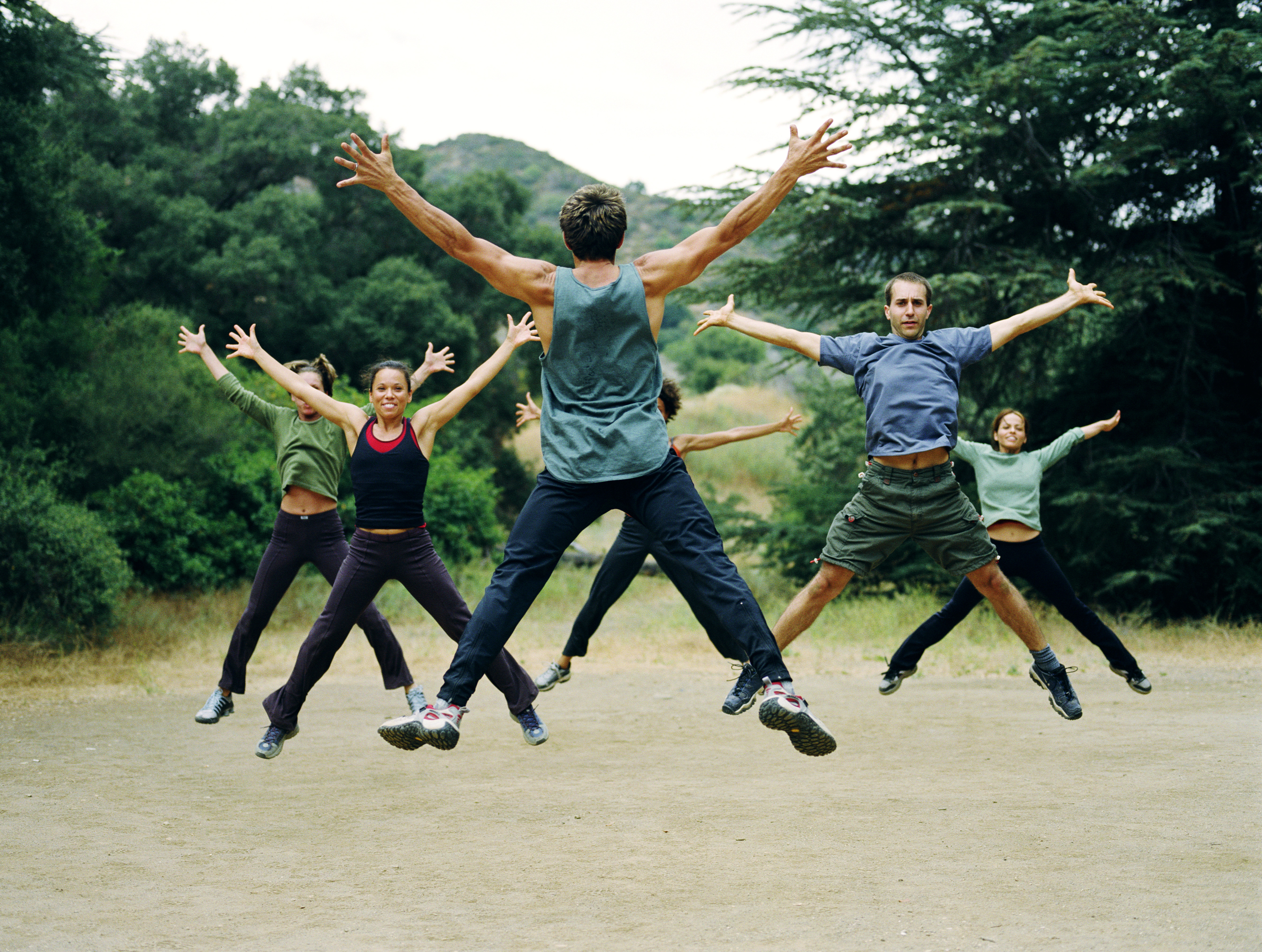 But before you make any leap-inspiring announcements, you will need to examine this option more closely.
Consider the Pros
There are obvious–and not so obvious–benefits to offering a group health plan under the new rules introduced by Obamacare.
Tax Benefits. Expenses associated with health insurance are completely tax-deductible on both your state and federal returns. Plus, employers with twenty-five or less employees who earn an average of less than $50,000 per annum may be eligible for a 50% tax credit, providing that they pay at least half of their employees' premium expenses.
Employee Retention. Any endeavor that results in holding on to valuable employees offers a financial return including money saved in searching for, hiring, and training new people. Benefits also elevate the morale of your team which translates into increased productivity and less absences. Plus, you will be in a better position to attract the cream of the crop for future hires. In fact, "Reasons to Purchase Group Insurance" reports that a survey of small business owners showed that offering a group health insurance plan decreased turnover by 78%, aided employee recruitment by 75%, and increased productivity by 64%.
Consider the Cons
While the benefits are impressive, it is important to also weigh the downside of group health.
Administration. On top of the costs of the plan, itself, you will also need to factor in the expenses related to the introduction and continuous administration of the policy.
Potential for Mass Exodus. Since the introduction of Obamacare, some businesses have seen some employees–particularly those with lower incomes–opt out of their group plans and choose, instead, to obtain their own individual plans at lower premiums. According to "Affordable Care Act Creates Tough Healthcare Choices for Small Businesses," "from the employees' perspective the Marketplace may provide a better deal because of the mandatory coverage and benefits which the plans must provide, and the tax credits employees may receive."
Consider the Types of Plans
Size. One of the first things you need to determine is what type of plan you require. A Small Business Plan varies according to state, but this definition usually applies to companies with two to fifty employees. A mid-sized plan has fifty to one hundred workers, while a large group plan involves over one hundred people.
Provider. If you currently have a group plan in place, you may wish to stay with your provider. You can also peruse the offerings of other private insurers. But you can now engage in one-stop comparison shopping on SHOP, the Small Business Health Options Program. Yes, this handy website not only lets you find the best policy to meet your needs, but it also enables you to calculate the amount of any subsidies or tax credits you qualify for.
Cost. The type of policy you opt for will also depend on how much you want to pay. Typically, insurance companies employ one of three methods to calculate premium costs. "Group Insurance Health FAQ" explains the medical underwriting, the adjusted community rating, and the rating bands methods in detail.
In your quest to keep your grade A group of employees intact, you may wish to opt for a group health plan. It may be exactly what your team needs to keep them happy and jumping for joy.
Does your small business offer a group health plan? Why or why not?
Kimberley Laws is a freelance writer and avid blogger. You can follow her at The Embiggens Project and Searching for Barry Weiss.
Image courtesy of Thinkstock.com.
Tweet