We all look forward to the first weekend in September, the kids have just gone back to school and everyone needs a break from their new hectic routine. While relaxing this Monday, take a minute to reflect on and honor the history of Labor Day.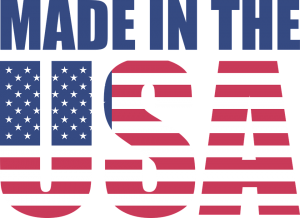 A Brief History
Labor Day, observed on the first Monday of September, is a celebration of the achievement and contribution of American workers. Labor Day was declared a federal holiday in 1894, but the tradition goes back a little further to the Industrial Revolution.
During the early days of the Industrial Revolution, 12-hour workdays were common, as well as seven-day workweeks. In some states, children as young as 5 would be working in dangerous positions for long hours. As time went on, workers in these conditions became more vocal about their rights and needs, they would organize strikes and protests to make their voices heard.
On September 5, 1882, 10,000 workers took unpaid time off to march from City Hall to Union Square in New York City, holding the first Labor Day parade in U.S. history. This event planted the seed that became Labor Day, states around the U.S. began to recognize the "workingmen's holiday" and eventually Congress declared it to be an official holiday.
Ways to Celebrate
Attend a parade!
Take some time to relax and honor yourself and others who are contributing to American achievement. Many union workers and other laborers march in parades recognizing the history and significance of Labor Day.
Learn the history!
Dive deep into the history and learn more about the history of workers in America. You will develop an understanding and appreciation for the sacrifices American's have given up in order to ensure the progress of the nation.
Expand your knowledge!
Read up on current worker's issues. Some of these may apply to you or those that you know. Minimum wage, support for teacher's, and wage theft are just a few topics to get you started. Make sure to read many viewpoints and form your own opinion on these topics.
How will you be celebrating this Labor Day? Leave some ideas in the comments!
Tweet